HTC is a company which always lead with its innovations in the mobile market, long back when Android was not  very popular, they brought in their very famous user  friendly HTC Sense UI. From that time they have always concentrated on one simple thing which is hardware is not everything. It does not matter how powerful it is under the hood, the software should be well optimized with the hardware. This time they have come out with a Digital pen for the HTC Flyer / EvoView which works beautifully with the HTC scribe technology.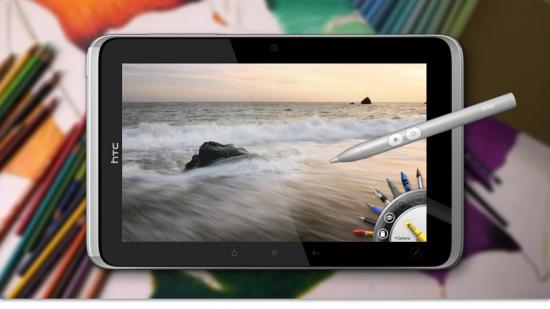 The HTC Flyer does not boast a dual core processors or any  such high end specs which its competitors Motorola and other tablet manufacturers have been using. They have gone with a good hardware and better software user interface and features and HTC is known for its software integration with the hardware.
The Digital pen is a very old concept but HTC has brought in a new Scribe technology which makes the digital pen experience even better.
The digital pen lets you write anything on the screen and anywhere. You can use the digital pen in mails, notes, web pages, and almost every application. It is very useful for all the businessman and students.  There are many new features on the flyer where you can record, scribble with the digital pen, take notes, capture pics all inside a single application.
I was very excited when I saw the digital pen concept come back alive and used in the new HTC tablet, now you don't need to carry any books or laptops to college, you can record, take notes, mark important stuff with  a single application.
You will get to know what I am talking about when you watch the video below:
Well HTC says that the Digital pen will be included with the Flyer except for the Flyers sold at Best Buy, but  you can buy the digital pen separate from Best Buy itself for around 80$ which is surprisingly too costly.
The Flyer will be launching exclusively at Best Buy pretty soon. So to know more about this devices stay tuned.