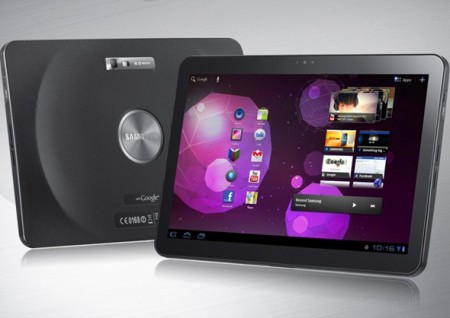 We reported a week back about Samsung getting a tough time in Germany while fighting Apple's lawsuit against it's Galaxy Tab 10.1 tablet. A German court had granted Apple a preliminary injunction against Samsung, which prevented Samsung from selling the Galaxy Tab anywhere in the European Union (except Netherlands). This was a huge win for Apple and a boost to its claims of Samsung copying its products. But then, there is a small twist in the tale.
There are some doubts on the authority of the German court in issuing a EU wide Injunction on activities of Samsung Korea, and while this confusion is sorted, the EU wide ban is suspended for now. The legalities and complex legal language that determines if Samsung Germany and Samsung Korea can be clubbed as the same entity when giving a judgement are well documented by FossPatents. For now you know that Samsung has a breather while Apple has more work to do, and we will hear more on this within a week.
Meantime if you are looking to buy one of Samsung's tabs, the GALAXY Tab 10.1 and 8.9 are coming to India as Galaxy Tab 750 & 730.