With the help of the cleaner and smoother web interface, Instagram will be now changing the user-desktop experience. The application have been working on its layout not only for the desktop but the mobile version as well. The update is expected to be coming out this week where it will 'clean up the page'. This will let the photos appear much bigger than the way it is presented now.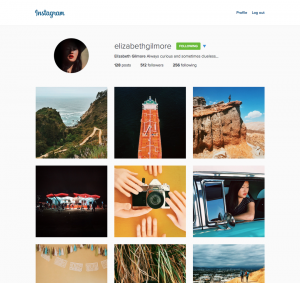 The Verge reported that the new layout by the application will now display three large images in a row instead of five smaller images. Along with this, the collage on the top of the bio is also removed. Now the grid of the images is at the top and alongside Instagram has also opted out with most of the borders and rounded edges. Now, the profile pictures will go with the rounded edges.
The redesign of the web looks similar to the profile pages on the mobile application. All this is added up with the user's profile pictures, posts and followers. This update will be available on the hash-tag pages with it being on both the desktop feed and the mobile profile.
The new layout is simple as compared to the VSCO Grid pages. This changes might now not make much of a difference, though it is expected that it will attract more visitors to use the application via desktops. It is also rumored that Instagram is now working on making its businesses available to all types of businesses and not just hand selected brands.
This June, Instagram started letting out advertisers the ability to more closely direct campaigns with the help of zip codes and other data sets.
This move is expected to widen along with sharpening the ad platform. These advertisement plans were launched a year ago. Before acquiring Whatsapp, in 2012, Facebook took over Instagram with $1 billion.