Now that the iPhone 5S and its plasticky counterpart – the iPhone 5c are here, rumor mongers have turned their attention to the obvious next update – to that of the Apple iPad line-up. A few days ago, there was a leaked image thought to be of the new iPad Mini doing the rounds of the interweb. This week, we have some details leaking out of what is claimed to be the next generation iPad – the iPad 5.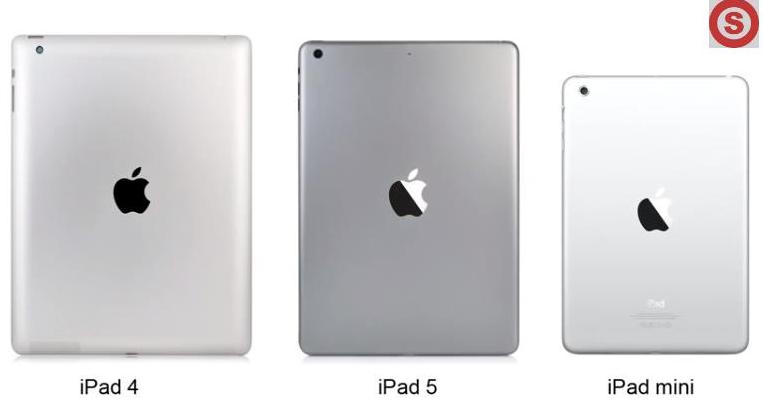 The source of the rumor this time is Chinese parts supplier sw-box.com who has posted a trustworthy looking video of what it says is the shell of the next generation iPad.  The video is fairly long (almost six minutes)  and compares the new shell to the iPad 4 and the iPad Mini. As obvious from the video, if the shell indeed turns out to be that of the iPad 5, it will be quite "different" in size when compared to its previous generation siblings. The dimensions are starkly different. While the rumored iPad 5 stands 241.2 mm high (as compared to 239.2mm for the 4th-gen iPad), this is just 169.5mm wide compared to the very expansive 185.7mm width of the 4th-generation iPad.
The iPad 5 might also feature a centrally placed speaker at the bottom and could also sport a mirrored logo like the iPad mini. The volume buttons is not a single unit as seen on the iPad 4- but are two separate closely spaced buttons. The back of the rumored iPad 5 also sport an extra microphone. The narrator in the video also notes that the iPad 5 takes design cues from the smaller first generation iPad Mini and sports a rounder look compared to its predecessors.
Apple is yet to announce any plans of a probable iPad launch – although it is common for Apple to hold an event in October for the launch of the iPad. It is also been exactly a year since they released the iPad Mini – so a product refresh is under the cards very soon.