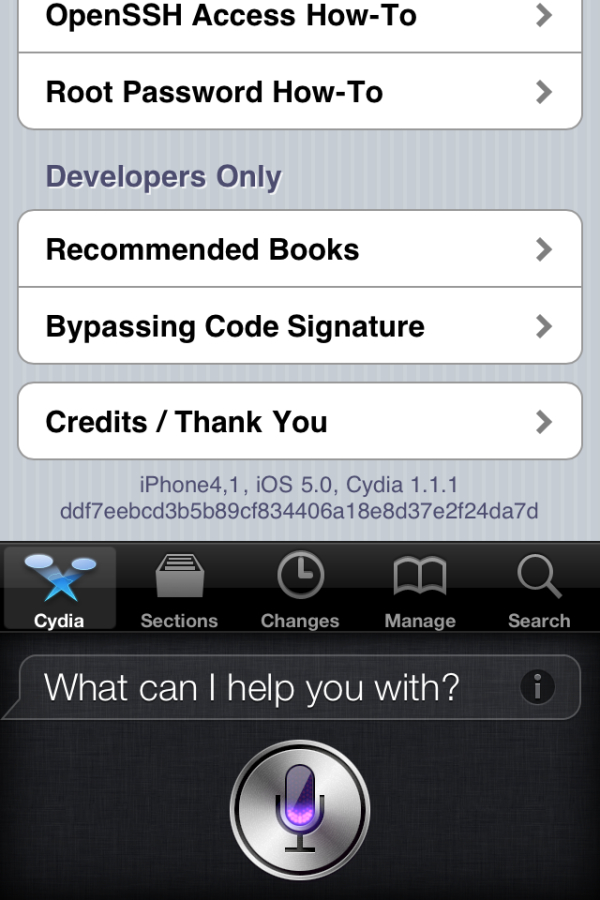 It is a routine to look for jailbreaks and unlocks after every iOS device launch and today we have confirmation from the DevTeam member, MuscleNerd, according to which iPhone 4S & iPad 2 can be JailBroken on iOS 5. For iPhone 4S, this would be the first ever JailBreak. But iPad 2 has been JailBroken previously through JailBreakMe.com, a userland based exploit from Comex which works on iOS 4.3.3. The JailBreak is in very preliminary stages and expected to be released soon. Though MuscleNerd gave no ETA, he has left us with a video of the hack in action.
Currently, one thing is pretty much clear that the release of iPhone 4S and iPad 2 JailBreak on iOS 5 is imminent. However, we are not sure if it would be tethered, semi-tethered or untethered. We are not even sure about the exploit used to JailBreak these devices. And there are no words from iOS hackers on it till now. Though, there has been something found which is associated with A5 processors. Fortunately, it is common between iPhone 4S and iPad 2.
While our friends holding on to iOS 4.x would ask for an untethered jailbreak or an unlock, 4S users are looking up with hope. What do you think about it?
Editors Note: Jailbreaking may void your warranty and as always in the past, we would warn of security and performance issues. You would be solely responsible for any harm caused by jailbreaks