If you've been holding your breath to buy a brand-spanking-new iPhone 5S or iPhone 5C, well you're in luck. That is, if price is no barrier for you. The Space Grey iPhone 5S can be yours for the low-low price of Rs. 69,990 while the white iPhone 5C can be had for Rs. 44,500. While the 5S will ship by October 1st, the 5C is pretty much shipping within 5-6 days of an order being placed. Both of them are sold by top rated sellers on eBay India, each with 99.6% positive feedback. eBay India has also assured us that both the iPhone 5S and 5C will be covered under the eBay guarantee and will be refunded if anything is amiss.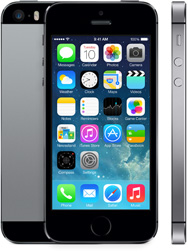 As a recap, the iPhone 5S comes with a 64-bit A7 chip inside, with a TouchID fingerprint sensor, an updated 8 MP camera with larger 1.5 micron pixels and iOS7. It is available in Silver, Gold and Space Grey colours, of which only Space Grey is available on eBay India.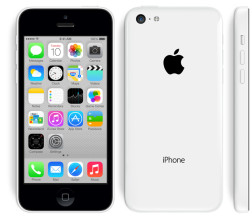 The iPhone 5C on the other hand, is basically a repackaged iPhone 5 with a slightly bigger battery and a slightly better front facing camera. It features an "unapologetically" plastic build with a plethora of colours, of which only white is available on eBay India.
Both the phones allow free shipping anywhere in India and EMI facilities are available on ICICI, Citibank, HDFC, Standard Chartered Bank and Axis Bank credit cards (or are they? We're looking at you, RBI).