Nokia now officially has only the Windows Phone platform to ride on. And so far the journey couldn't have been rockier for Nokia as their shares have stumbled to their lowest since 1996 and currently trading at a paltry $1.80.
Recently, Risto Siilasmaa, Nokia's new Board Chairman spoke of Nokia having a contingency plan in place should the Windows Phone 8 devices fail to produce the desired result for Nokia and revive their fortunes. And interestingly around the time of the interview a Finnish MeeGo startup Jolla by former Nokia employees have emerged which plans to pick up MeeGo from where Nokia had left it.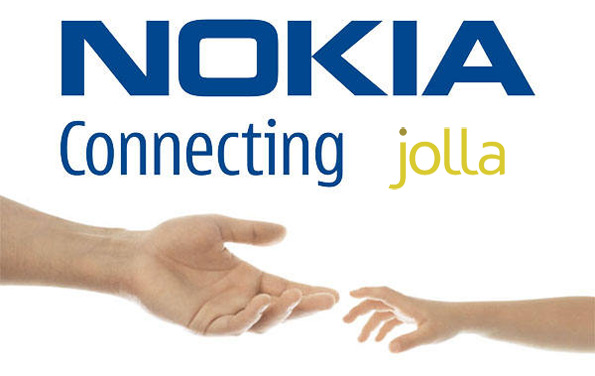 So could Jolla be Nokia's "Contingency Plan" that Risto Siilasmaa was talking about? Let us try and connect the dots here.
As per a recent interview given by Jussi Hurmola, CEO Jolla to ItViikko, Nokia has shared some important MeeGo licensing patents with them. More importantly it came to light that the startup is being guided by Nokia Bridge an initiative by Nokia to help guide and train former employees in their own ventures. The Nokia Bridge initiative is said to help with funding as well, although it's not clear if Jolla has received any funding from Nokia.
As soon as the interview picked up steam in various portions of the media, Nokia immediately came up with a reply that they have certainly not gifted any Nokia MeeGo patents to Jolla, though at the same time they did not deny any patent licensing deals with Jolla as well. Nokia also accepted the fact that Nokia Bridge was indeed guiding and training Jolla.
Strangely soon after ItViikko retracted CEO Jussi Hurmola's statement about Nokia sharing licensing patents and apologized for the error.
If we closely inspect the statements from Risto Siilasmaa and Jussi Hurmola, there is a possibility that Nokia is nurturing Jolla and it is indeed their Plan B which Risto was talking about during his television interview. Also it makes sense for Nokia from shying away from accepting this in the open as they would not want to jeopardize their preferred partner status with Microsoft at the moment, with so much riding on the partnership.
If we were to start a conspiracy theory, Nokia might not be 'gifting' essential patents to Jolla, but yet support them in growing MeeGo.
Do let us know what you think in comments below.