Research firm Nomura has revealed that Microsoft might working on manufacturing their own Windows Phone smartphone.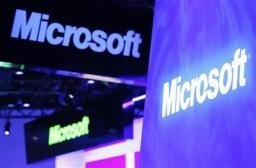 Analyst Rick Sherlund of Nomura has indicated in a note that Microsoft will be taking this step to enhance the sales of Windows Phone which has been below expectation so far. Though, Sherlund also added that this might just be a reference phone for the manufacturers rather than a go-to-market device and Microsoft is working with a contract manufacturer to build the device.
The news came in a day after Microsoft announced its latest Windows Phone 8 OS. Microsoft has neither denied nor confirmed the rumor, with their spokesman stating that Microsoft has complete faith in their manufacturers.
Microsoft which is predominantly a software company broke away from its tradition when it launched the Microsoft Surface tablet a few days back. It is yet not known whether the Surface is just a reference device for its manufacturers or if Microsoft is indeed planning to compete with them.
With just 2 percent market share of the smartphone market, this might be a reasonable move to promote the platform. But at the same time, the fact that they already have Nokia as a committed partner, it seems unnecessary for Microsoft to manufacture their own hardware device. And with the precarious position that Nokia finds themselves in, they would be eager to jump at any opportunity to launch a Windows Phone 8 laden device as soon as possible.
Besides, there have been a few leaks yesterday indicating that HTC and Huawei are gearing up to launch their own series of the Windows Phone 8 smartphones with their launch dates as soon as early fourth quarter of this year.