Microsoft is in a spot of bother and nothing really seems to be working out for them right now. The launch of the new Lumia 950 and 950XL did entice the Lumia loyalists but have largely failed to make any impact on the general consumer. With the dominance continuing to grow of Apple and Android in the personal tech space, it is a classic case of now or never for Windows Phone. The only product in terms of hardware products that has done well for Microsoft has been the Surface tablets. So the next big move from the makers of Windows seems to be to be to bring some goodness of Surface line to smartphone. Oh, and this is not the first time we are hearing about a Surface smartphone.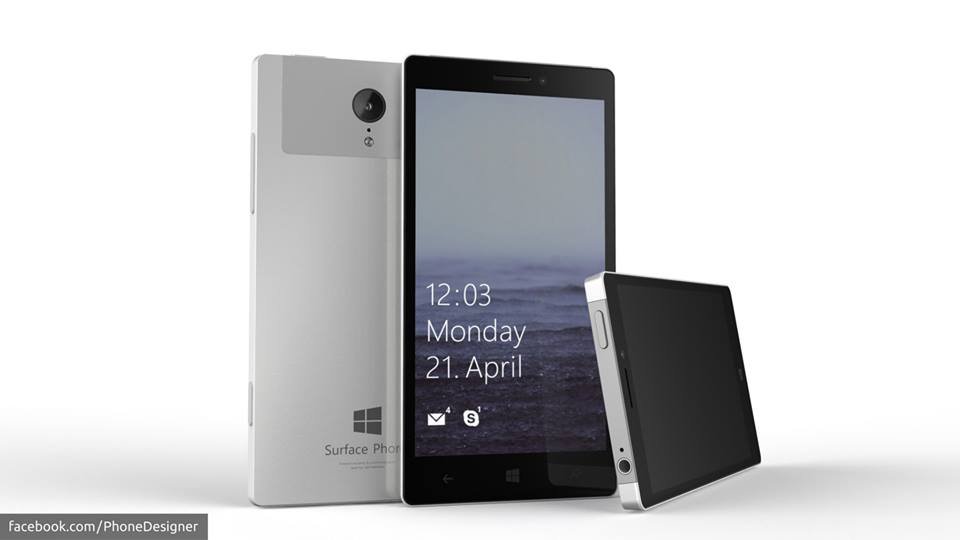 This is a conceptual image render
In a bid to take on the iPhone, it is being reported that Microsoft will come up with a Surface line of smartphones running Windows 10. Other than a distinctive design, it is not really clear what is new in the device that the current line of Lumia devices don't offer. The story of the Surface smartphone comes from an interview that Chris Capossela, Chief Marketing Officer last week on the Windows Weekly Podcast. In the podcast, Chris admitted that Microsoft is already working on a phone that is the Spiritual equivalent of the Surface tablets. Nowhere does he confirms that the phone will be called the Surface phone, but just giving this much out, the speculations have been in overdrive. It is expected that the phone could be launched as early as second half of 2016 and come with an Intel chipset rather than the Qualcomm units that power the Lumia devices.
Whether the phone will come out as a Surface phone or just another Lumia phone, we will find out in the coming future.