A new update on the Apple v/s Samsung trial is here. Although, there was no court proceedings that happened on Thursday (yesterday), Judge Lucy Koh had issued a variety of rulings that restricts the types of evidence Samsung could use in its defence. Some of these evidence were to be used in argument of whether Apple's patents are either invalid or not infringed.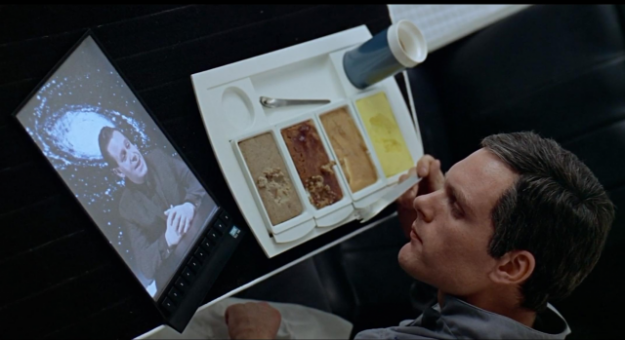 One of the rulings that Koh ordered was that Samsung cannot use Stanley Kubrick's 1968 film, 2001: A Space Odyssey and  1970?s UK sci-fi series The Tomorrow People as evidence to argue the originality and validity of Apple's iPad design patents.
 Samsung had filed the '2001: A Space Odyssey' as evidence in 2011, along with a still image taken from the film, wherein two astronauts are eating and using tablet computers. Samsung argued that the device pictured in the still shares an overall rectangular shape, a dominant display, narrow borders, flat front surface, and a thin form factor, in an attempt to prove to the court that the design of a tablet computer did not originate at Apple.
Here is the clip from the film-
 Judge Lucy Koh also restricted Samsung from using  Sony-inspired iPhone designs produced by Apple. However, she has allowed Samsung to use an email that discussed the prototype with a reference to Sony. Also Samsung can use Compaq and Fidler tablet, as both of them predate the iPad to argue that Apple's patents are invalid. Although, the same cannot be used as evidence to argue that it didn't infringe on Apple's patents.
 We will get some more updates on this as the trial resumes on Friday (today), with Phil Schiller, Senior VP of Worldwide Marketing of Apple taking the stand to testify in the court.
Judge Koh rules out Samsung's use of '2001: A Space Odyssey' as evidence.