Kodak which has already gone bankrupt and is in the process of selling off its digital patent portfolio was looking to make some quick bucks by suing top smartphone manufacturers like Apple and BlackBerry maker RIM over an image previewing patent.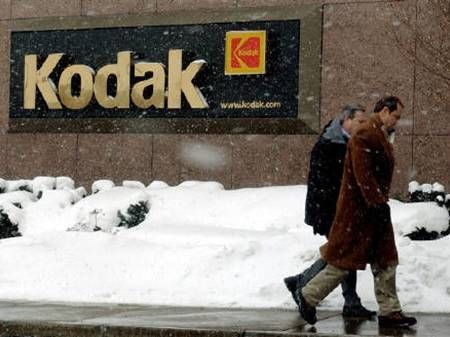 Though the patent suit has helped improved market sentiments for Kodak when it was filed back in Jan 2012, though the same was originally filed in 2010. The patent in violation was #218 which allows one to preview the image before and after taking the picture. The International Trade Commission has dismissed Kodak's patent infringing claims and stated that RIM and Apple do not infringe on the patent and have upheld a previous finding that the patent is invalid.
The 218 patent has been Kodak's key arsenal all this while and has proved effective while asserting claims against conglomerates like Sony, JVC, Samsung, LG and FujiFilm.
The patent suit against Apple led to Apple suing them back and claiming the ownership of some of the patents owned by Kodak, which also formed a key part of the patent portfolio that Kodak was trying to sell. Though Kodak was successfully able to defend their ownership of the patents and the right to sell them off, they have not been able to get Apple and RIM to shell out revenues against the digital imaging patents.
Kodak is set to sell off its digital imaging portfolio consisting of about 400 patents which will be sold off in a closed bidding process and the winner of the auction is set to be disclosed by 13th August.
Kodak Patent Suit Against Apple & RIM Dismissed by ITC