HTC One M10 is a good month or so away from the launch. HTC, had no plans of being present at the ongoing MWC 2016 event in Barcelona but changed their mind at the last moment and announced a bunch of mid-range devices like the HTC One X9, Desire 530, Desire 630 and the Desire 825. The idea here seems to be to remain in the news when their major competitors like LG, Samsung and Xiaomi were writing big headlines with their flagship launched.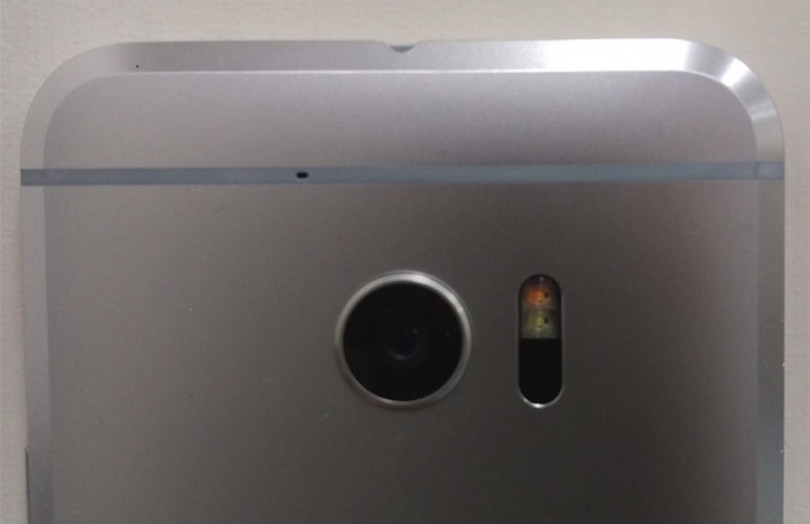 The latest leaked image of the HTC One M10 comes from Weibo (the post has now been removed) which shows the device from the back, perhaps our best look at the rear of the device so far. The image tells us that the phone will be coming with a single lens camera, no more of the Dual Camera setup happening and the ugly antenna lines will continue to remain a feature. There is a two-tone LED flash on the back of the device with a secondary microphone also visible in the image. We could observe a laser Autofocus on the back allowing you to focus really fast.
The chamfer on the back has a higher angle of chamfer than any of the HTC devices we have seen, so it remains to be seen how ergonomic the phone would be, given HTC is bound to make it narrower than its predecessor HTC One M9+, for a more optimum one handed usage. Dare we say, but the block design of the M10 looks closer to the M7 than say the M8 or the M9, which had more curves thrown in there.
Source: BGR India