In today's world, when desktops and laptops are in the danger of going obsolete, as smartphones and tablets are gaining more prominence due to their portable nature and increasing multi-tasking abilities. Even though, there is a considerable market, which awaits a smaller, yet a powerful desktop for their computing needs. To meet the demands of this segment, Lenovo launched ThinkCentre M72e and ThinkCentre M92p Desktop PCs.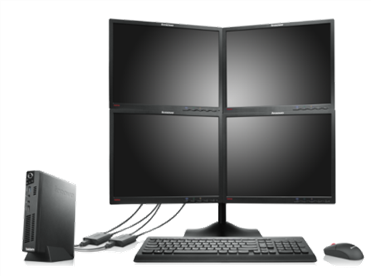 Lenovo introduces these models as, world's smallest enterprise desktop personal computers. Apart from individuals, even organisations now feel the need of computers that occupy less space, consuming less energy, but providing optimum level of productivity. Both the models ThinkCentre M72e and ThinkCentre M92p are said to offer uncompromised security, quicker productivity and reliability, with power-saving feature.
Talking about the dimensions of the desktops, it is – 179x182x34.5 mm. In other words, the PC is no thicker than a golf ball. Since these are targeted at enterprises, their build quality feels sturdy and premium at the same time.
Features
ThinkCentre M72e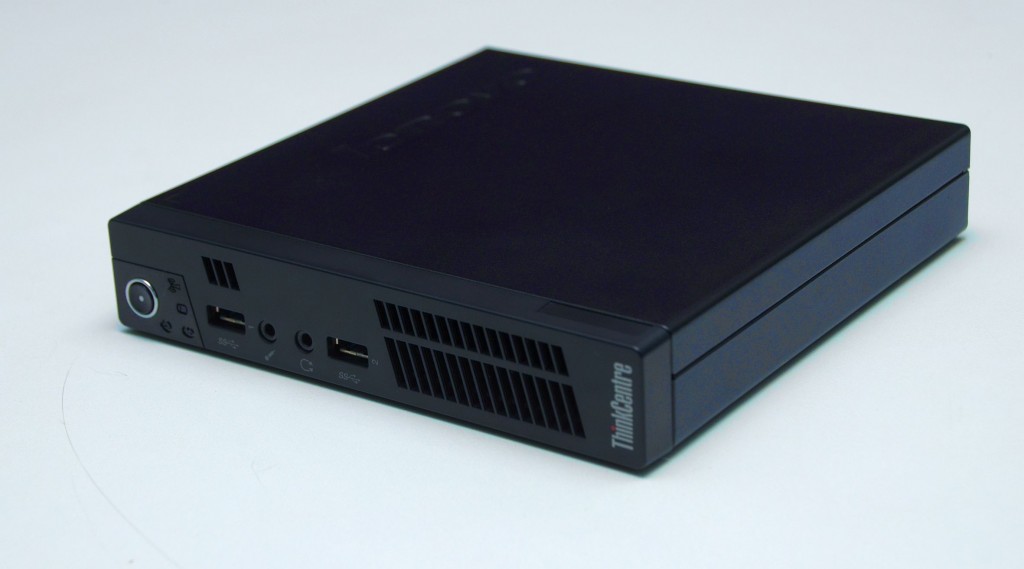 Industry's first 1L Enterprise desktop with VESA mount support for multiple mounting options.
With Desktop Power Manger (DPM) and Cisco EnergyWise certification, the M72e offers high-efficiency (80%) power supply units for increased energy savings.
3rd generation Intel® Core™ processors & up to Intel  i5 for Higher productivity.
Connectivity options include USB 2.0, Wi Fi and Bluetooth
Upto 16Gb of 1600MHz DDR3 memory
Lenovo Enhanced Experience 3 which makes the start-up time faster with RapidBoot HDD Accelerator technology.
Optional Extended Warranty
ThinkCentre M92p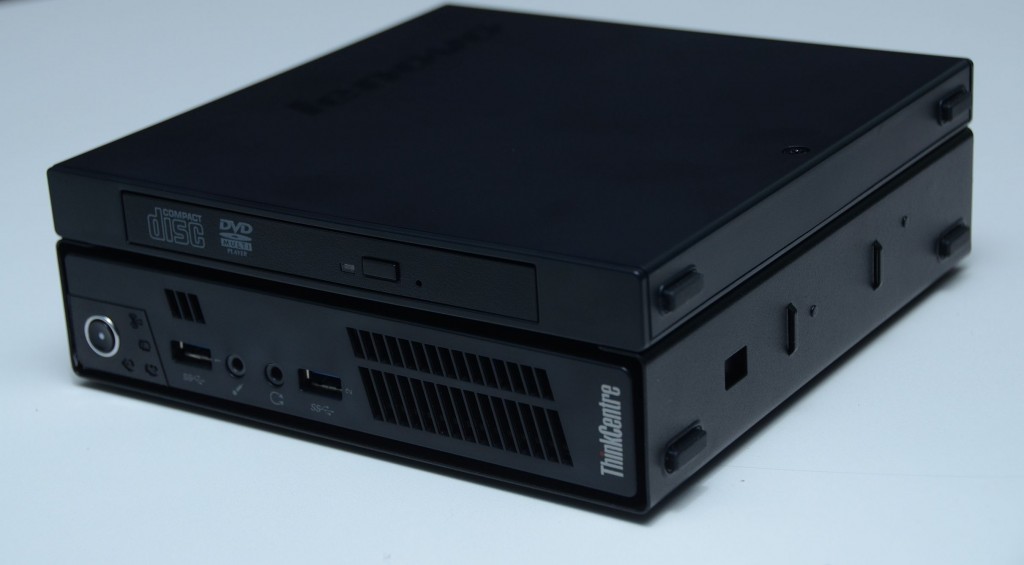 World's smallest  "vPro" certified  PC engineered for Enterprises customers.
3rd generation Intel® Core™ processors with VProTM for enhanced CPU and graphics supports multiple displays without the need of any additional graphic support.
Bundled with native USB 3.0, Wi Fi and Bluetooth options
Occupies only 5% of the space of a conventional desktop
Up to 16Gb 1600MHz DDR memory, and faster yet secure HDD up to 1TB
Pricing
The ThinkCentre M72e and M92p are priced at Rs 23,500 and Rs 26,500 respectively for the base variants, which include an Intel Celeron Dual-Core processor, 2 GB of RAM, and a 320 GB hard disk.
Lenovo launches World's Smallest Enterprise Desktop PCs