After, releasing the LG Gflex 2 at CES 2015, LG has done a quick job to bring the phone to Indian markets. The flagship device has now been officially launched in India at a premium price tag of Rs. 55000. The fist generation LG G flex is currently retailing at around Rs. 38000.
The LG G Flex 2 is the first phone to be powered by Snapdragon's 810 processor. It is a best in class 64- bit octa core chip. The phone's display is the main selling point as it sports an astonishing curved design. The display is now 5.5 inches wide from the earlier 6 inches with 1080p full HD resolution and P-OLED screen. The G Flex 2 comes preloaded with the latest Android 5.0 Lollipop software.
The G Flex 2 sports a 3000 mAh curved battery which should be enough to get you through the day. The device also features a 13 MP primary camera and a 2.1 MP front camera. The front camera specifications are a bit disappointing for a flagship phone and we feel that LG could have done a better job with it. With that being said, the primary camera has optical image stabilisation (OIS) and laser focus which makes G Flex 2 one of the fastest cameras in the market today.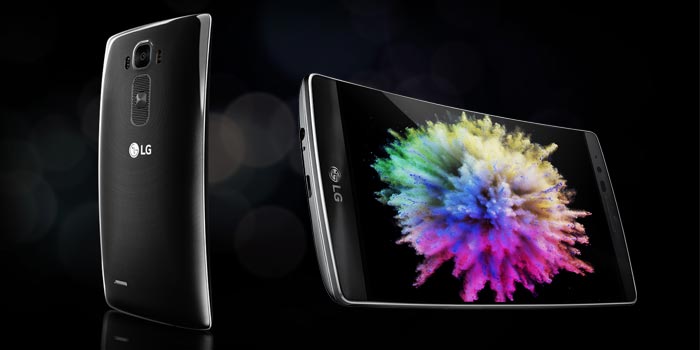 The back cover is removable and features self healing properties which allows the device to automatically heal superficial scratches. The device can handle any game or task smoothly and also allows for multitasking like the Samsung Galaxy Note series. The G Flex 2 has LG's characteristic volume rocker keys on the back of the phone and is also accompanied by enhancements like Gesture shot, Gesture view, Glance View and Fast Charge amongst others. The handset also supports 4G, but it isn't clear whether it will be compatible with the LTE networks being deployed in India.
The LG G Flex 2 will go on sale in silver and red option later this month. LG's most successful phone in India remains the Nexus 5 which it developed with Google. However, according to reports, Google has stopped selling the device in the United States.