We all know that the trend of tablets plus smartphones (Phablets) have grown tremendously from past couple of years. Today, LG has also plunged into the bandwagon and announced their latest addition called 'LG Optimus Vu'. The LG optimus Vu sports a 5 inch display with a 4:3 aspect ratio which lets you to have better experience from watching videos, surfing web to editing documents.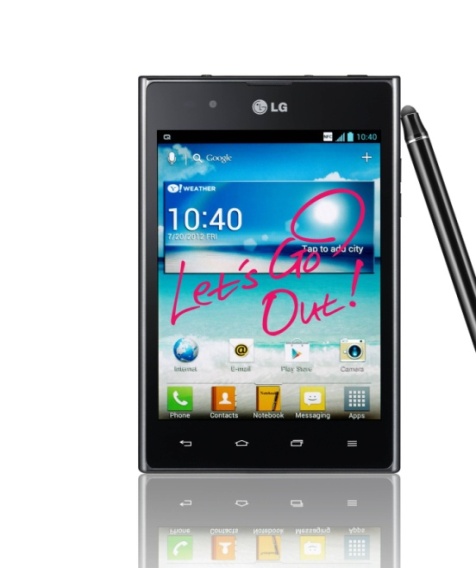 LG Optimus Vu runs on Ice Cream Sandwich (Android 4.0). However, we would have expected it to have Jelly Bean since the competition offers the same. But according to LG, Android 4.1+ update would be rolled out to these devices soon and also hinted towards LG collaboration with Google to manufacture the next nexus device. Hopefully, we could expect Nexus 4 in India in near future.
It runs on 1.5 GHz Nvidia Tegra 3 Quad-core processor. The rear camera could capture photos at 8 megapixels and the front camera at 1.3 megapixels. It offers 32GB of internal storage, a 2080 mAh battery for the long usage and a 5.5 mm  'Rubberdium' stylus. Specifically for the usage of stylus, the Phablet has some standalone apps like Quickmemo.
If you have been looking for Phablet and not bothered about bundled software, you could consider LG Optimus at Rs 34,500. Although you might be able to hold it with one hand, but you definitely require another one for the real usage. Let's know your thoughts about it in comment section.