An XML file from LG was found by the guys at Wired View, this XML file contains information of a new unnamed LG device which is codenamed P930, the XML also contains the number of keys and screen resolution apart from the name of the device.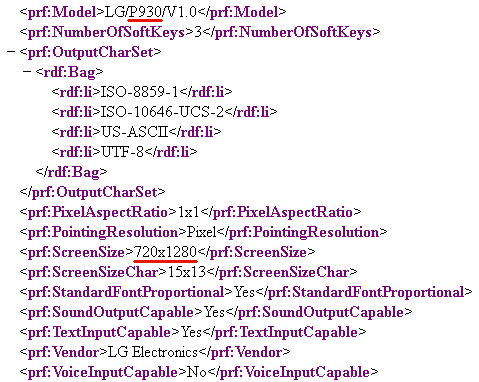 We had also reported about Toshiba coming out with a 720 x 1280 resolution display. This new device from LG will have three soft keys, though there is no information about the screen size, the resolution will be 720 X 1280, are we looking at the first 720p HD display? Do you think this is the Nexus 3, Icecream sandwich flagship device? Add a quadcore processor, maybe the Nvidia Tegra 3 which was showcased at the MWC or the OMAP 5 which is also scheduled to premier in Q4.
Well all this is just a rumor and nothing is official, but the next Nexus will be coming this december with Ice cream sandwich  and mostly this time Google will be partnering with LG for the the Nexus, and as Google has said that the Nexus 3 is going to be Epic we can expect all the above features. Well all these rumors will be confirmed soon.