Logitech has announced the launch of its first ever Solar Powered Wireless keyboard in India. The K750 Wireless Solar Keyboard powers itself whenever there's light, even indoors, thereby avoiding the use of rechargeable batteries altogether. It has an integrated solar panel and comes with a solar power app downloadable here.
This app features a lux meter to help users get the necessary light, makes it easy to get at-a-glance information about battery levels, and even alerts users when you need more power.  The keyboard can be powered by indoor light and stays charged for at least three months in total darkness.
The Keyboard K750 offers 2.4 GHz wireless connectivity and supports 128-bit AES encryption with the keyboard. It also comes with the Logitech Unifying receiver which supports up to six Logitech Unifying-ready mice and keyboards.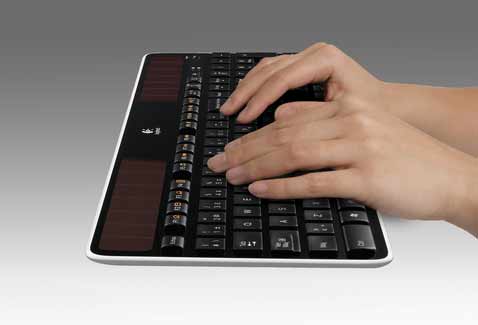 The keyboard is just 1/3-inch thick and is quite a looker, as well.
In India, the K750 would be priced at Rs. 5995