A top position was up for grabs at the internet company, which was among the few first companies to ride the dotcom bubble wave. Much to our surprise the position is now filled by Google Inc's Vice President of Local Maps, and Location Services, Marissa Mayer will step in, as the new CEO of Yahoo! as on July 17, 2012.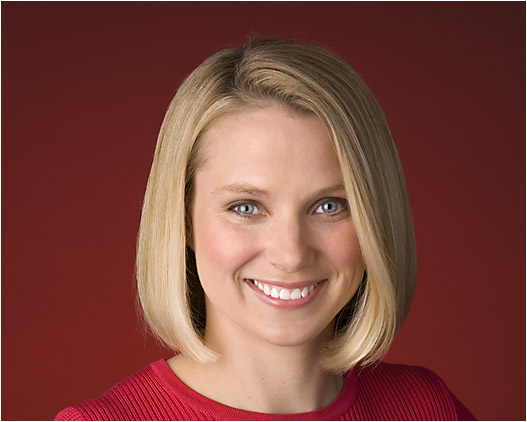 Mayer takes over the responsibilities from Ross Levinsohn, who was named as the interim CEO on May 13, 2012, immediately after Scott Thompson resigned as CEO, owing to a controversy over his academic credentials.
Former Google Inc's employee and now the face of Yahoo!, Marissa tweeted, "I'm incredibly excited to start my new role at Yahoo!". A press release quoted her saying, "I look forward to working with the Company's dedicated employees to bring innovative products, content, and personalized experiences to users and advertisers all around the world".
As this news was announced, Yahoo Inc's shares have increased by 2% to $15.97 in after-hours trading.
Mayer had joined Google in 1999 as employee number 20 and was the company's first female engineer. During her 13 years with the company, she was an engineer, designer, product manager, and executive. Mayer held key roles in Google Search, Google Images, Google Books, Google Product Search, Google Toolbar, iGoogle, Google News and Gmail. She also oversaw the layout of Google's famous, unadorned search homepage.
Marissa will be the eighth CEO in the history of Yahoo Inc's 18 years of existence, as a company, counting in Ross Levinsohn and Tim Morse, both of whom acted as interim CEO's for a short while.
Mayer joins the list of women, who are at the top in technology biz. The list includes Meg Whitman, CEO of Hewlett-Packard Co., Virginia Rometty, CEO of IBM, and former Googler Sheryl Sandberg, who is chief operating officer of Facebook.
As per reports from Reuters, a source said that Mayer, who is focused on technology than beefing up content, would try to get Levinsohn to stay with the company, as he was trying to build Yahoo's own video programming and striking more syndication deals in pursuit of ads that command higher prices, during his short stint as the interim CEO.
Mayer is also expecting the birth of a baby boy in October this year. When asked whether her maternity leave will put Yahoo Inc in lurch, Mayer responded that, "My maternity leave will be a few weeks long and I'll work throughout it".
Marissa Mayer joins Yahoo! as the new CEO