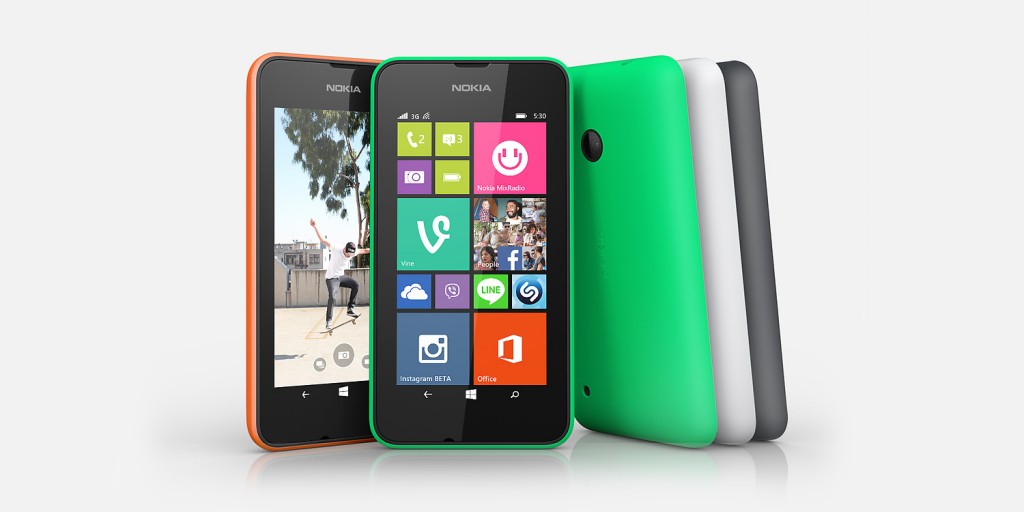 Microsoft acquired Nokia's mobile phone division in September 2013 for 7 billion dollars. Today, they have officially announced that all new Lumia phones will be called Microsoft Lumia rather than Nokia Lumia. Thus, Nokia will no longer be known as a smartphone manufacturer. Having said that, Nokia will continue to exist as an individual company. It even launched a latest version of their HERE maps. Some may say it is a bad move as the Nokia brand name was one of the reasons why people used to buy Windows Phone. In India, Nokia sells reasonably well in the lower end of the market. Many people buying feature phones still opt for Nokia.
It is simply hard to believe Nokia's downfall from being the number one smartphone company in the world back in 2007.  But with the launch of the first iPhone in 2007, people started using mobile phones differently. The phone became an all in one device. Other manufacturers besides Apple, started making Android phones. By that time, phones running Android got cheaper too. At one point, a Nokia Lumia 50 costed as much as a decent Android phone Nokia still persisted with its own OS after finally adopting Windows. But then, Windows Phone too didn't find many takers. Gradually, Nokia's sales declined as it couldn't match up to its competition. Even today, Windows Phone has very little market share. Microsoft is indeed trying to improve the OS but there are many drawbacks to it.
Today, the smartphone platform market is dominated by Apple and Google. While Apple has kept iOS exclusive to their phones, Android is an open source software that has been adopted by many manufacturers. This is similar to the computer market where Windows is a clear leader with Mac being a distant second. Jolla has launched a smartphone running Sailfish OS and Alibaba is making their own mobile OS too. It remains to be seen if these companies make any difference in the market or just play catching up like Windows Phone.