It was not long ago that Microsoft and Barnes & Nobles were locked up in a legal tussle over infringements. But surprisingly the patent dispute seems to have transpired into a friendly end.
Microsoft have announced that they have invested around $300 million into the bookseller's digital Nook and College businesses, which will be spun off entirely to form a new strategic business, which is yet to be named. The new business thus formed is being valued at $1.7 billion and Microsoft will have a share of about 17.6% while Barnes and Nobles will have the rest at 82.4%.
William Lynch, CEO, Barnes & Nobles have stated that this is a strategic partnership with Microsoft to further grow and capitalize on the rapid growth of the Nook business (read digital books and e-book readers), also adding that the existing millions of users on the Windows platform will help them expand their business significantly.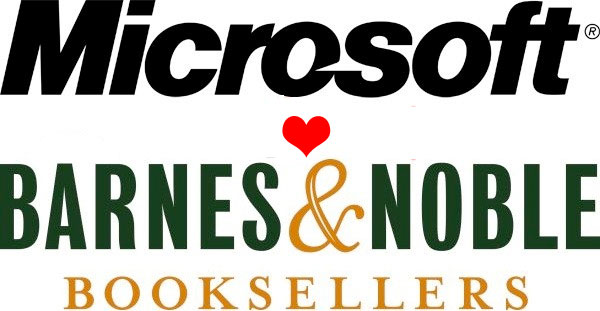 As a result of the partnership, a Nook app will makes its debut in the new Windows Phone 8 platform and thus take advantage of readers in the form of existing and new Windows Phone device owners. It remains to be seen if there will be further integration into other Windows hardware as well, though the initial indications are in this direction as well.
It's a very interesting and logical move by Microsoft considering the fact that they are looking to enter the tablet industry and hence they would've necessarily needed a partner to provide content on those Windows Phone 8 tablets. At the same time, this partnership is a shot in the arm for Barnes & Nobles which is looking to take on Amazon.