Off late a lot smartphone manufacturers have been following suit with Apple and releasing a white version of their smartphones. And Samsung which is known to follow in Apple's footsteps (pun intended) is not far behind as it has been releasing one after the other fairer versions of its successful Galaxy branded smartphones.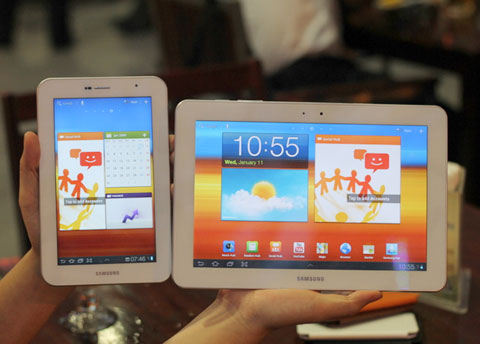 Though, now it seems the move is being extended to the Galaxy range of tabs as well. Though Samsung has released white versions of the Galaxy tab earlier as well the front bezel on them would always be black. But this time it seems Samsung has gone for a full white version of the Galaxy Tab.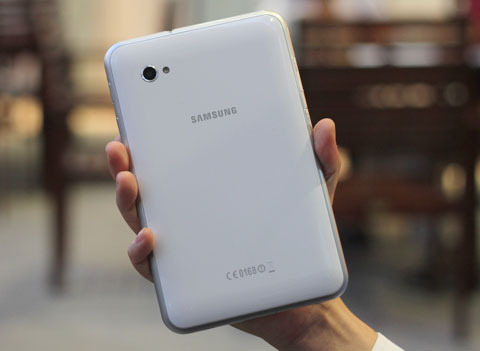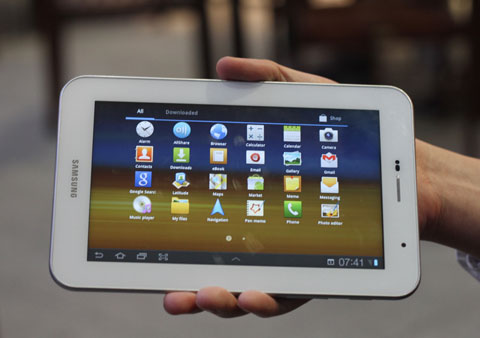 As you can see in the image Samsung now has a full white bezel as well, and interestingly this device was spotted in Vietnam. There are no reports indicating any change in the specs of the device. Also, the pricing and availability of the device has not yet been announced.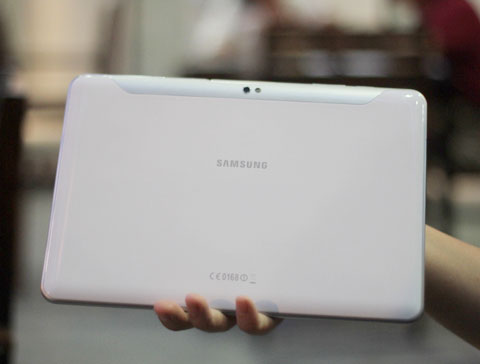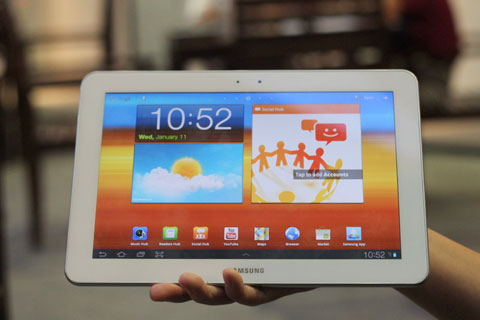 Courtesy: vnexpress