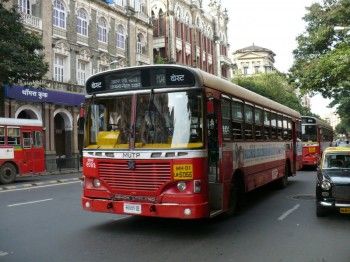 Mobile 4 Mumbai is a mobile application developed by Raxit Sheth to assist almost anyone planning to use BEST buses throughout Mumbai City. This application can be installed on any cellphone or device supporting JAVA (.jar installations).
BEST operates one of India's largest fleets of buses in Mumbai, according to the stats from 2008, BEST runs a total of 3,480 buses, transporting 4.5 million passengers over 365 routes. Targeted towards people travelling by bus this app makes it easy to locate bus nos operating between any given source-destination. This app can potentially benefit Mumbaikars as well as anyone visiting Mumbai.
The application is still in beta mode and has been made available for public download at http://www.m4mum.com/. We tested this on a Nokia E63 and were impressed with the app functioning, but this might require a more comprehensive list of bus routes to be added before we are ready for primetime. If you have tested M4Mum app, do let us know your feedback in comments below.