The Xiaomi Mi5 is expected to go on sale today, March 1st, 2016 in China. The latest flagship, from Xiaomi was announced at MWC 2016 and has been regarded by many as the best phone from the event. This is definitely a big praise considering that Samsung announced its Galaxy S7 and S7 Edge while LG came up with their LG G5.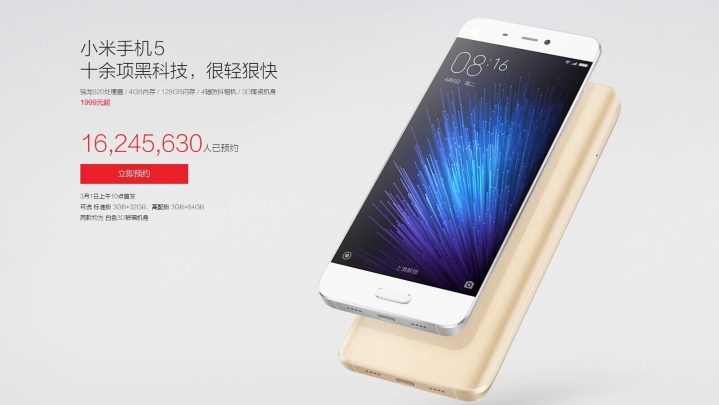 According to a post on the Mi Forums, the device has already seen 16 million people register for the flash sale of the phone, a model very similar to what we are familiar with in India on the likes of Flipkart. The reason for the huge turnout has got to be the $300 price point for the 32 GB variant of the phone which comes with Snapdragon 820, 3GB RAM and 5.3 inch full HD display. There is a fingerprint scanner on the Xiaomi Mi5 and it comes in several memory options, including a 3GB/64GB combination and a 4GB/64GB variant.
Given the high demand for the Xiaomi Mi5 in China, there is a question mark on when will Xiaomi be actually in a shape to roll the device out globally. One assumption that we take liberty to make is that since the registration was free, plenty of people just may have registered for the fun of it rather than just those who were drop dead serious about picking the phone. To start with, only the 3GB/32GB and 3GB/64GB versions will be going on sale.