The 4th generation of the very popular Motorola Moto G has been spotted in the wild. The image was leaked soon after a tweet which showed the render for the same. The phone sports a fingerprint scanner true to what a Motorola executive earlier said.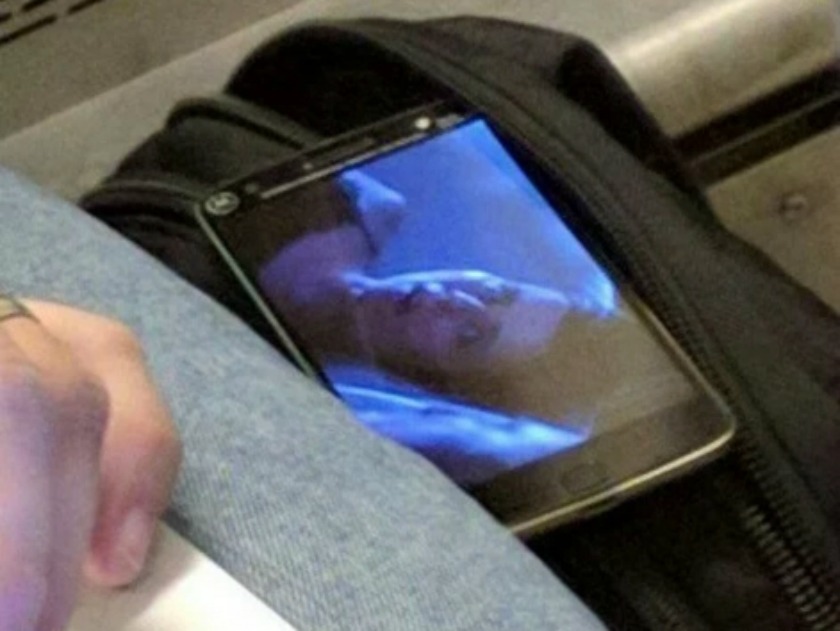 The news of the device was first tweeted by serial leaker @evleaks who tweeted a rough render of the device. The render showed a fingerprint scanner on the phone which was located on the front of the device. While fingerprint scanners are becoming common on smartphones, most Android manufacturers have implemented them at the back of the phone. From the leak it is evident that Motorola has gone the Samsung way and implemented it on the front of the device. As per the two leaks, it can be said that the device will be available in two colour options, Black and White.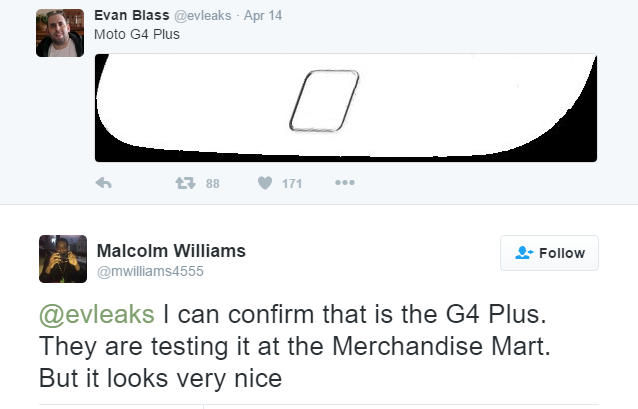 Most will agree that the Moto Dimple would have been a perfect spot for the scanner. That said there are rumours that Motorola would be launching two devices calling them the Moto G 4th Gen and the Moto G Plus. According to another tweet, the Moto G Plus is rumored to have a 5.5 inch display (hopefully a 1080p panel) along with a 16 megapixel camera and 16GB of storage for the base variant. The Moto G 4th Gen on the other hand will have a 5.5 inch display a 13 megapixel camera.
Moto G Plus: 5.5in, 16 MP cam, 16 GB. 280 Euro. Moto G 4th Gen: 5.5in, 13 MP cam, 16 GB. 240 Euro. both black or white. available May. boom.

— Roland Quandt (@rquandt) April 16, 2016
The same tweet also mentions the price of both the devices to be 280 Euros and 240 Euros respectively. It translates to Rs 21,000 and Rs 18,000 which seems to a higher pushing it into the Moto X Play territory. But that said EU pricing has always been higher when compared to Indian pricing.
At the moment there are no other details with respect to the processor and RAM on the device. Like all the other Motorola devices launched in India we can expect these phones to be Online Exclusive. With Motorola's new Amazon partnership it may be possible that the devices will be Amazon Exclusive.