In the last week, Motorola had officially confirmed that 12 of its smartphones will be upgraded to Android 8.0 Oreo. After the launch of Moto G4 series smartphones in May 2016, the company had confirmed that the G4 Plus would be upgraded to Android O (now Oreo). However, many users were left disappointed as the company did not include the Moto G4 Plus in the list. Motorola has now updated its blog post to include a special note to confirm that the Android O will be released for Moto G4 Plus users.
What's surprising is that even after officially confirming Oreo update for the G4 Plus in 2016, the company has removed all the references of Android O update from the product page of the phone. However, there are many evidences to prove the promise it had made.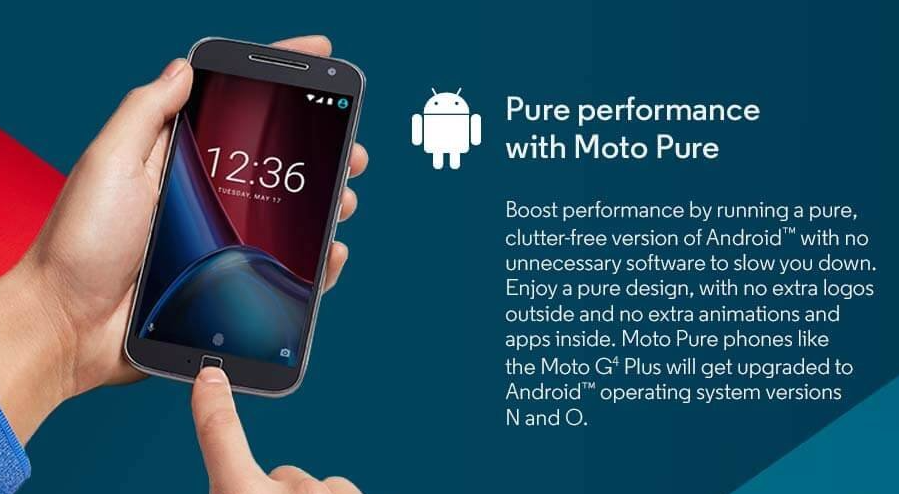 The above image shows the Moto G4 Plus that was launched with Android Marshmallow OS was originally confirmed to receive Android N and O updates. However, a refreshed product manual of the Moto G4 Plus states that it will be only receiving Android N update.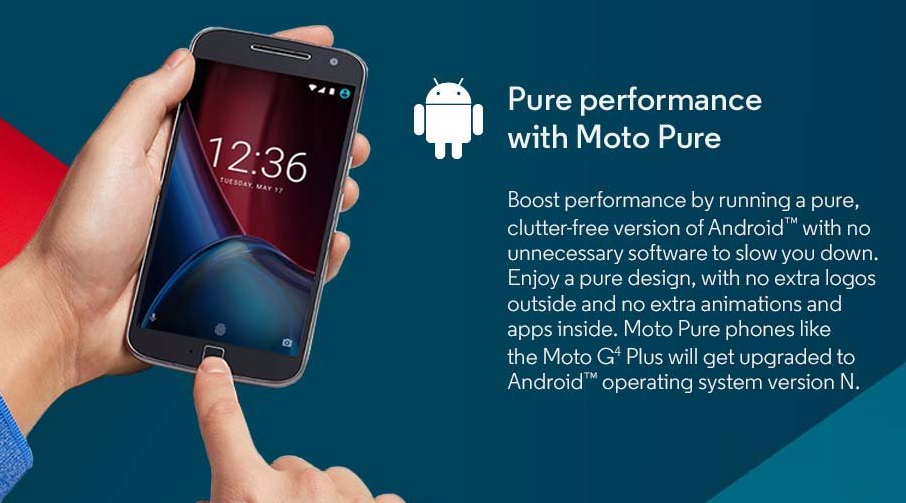 On YouTube, a user has uploaded a video to show last year's product listing of Moto G4 Plus on Amazon India. Motorola's promise of releasing Android O update for the phone can be seen at the 1:02 mark. The landing page of the Moto G4 Plus on Amazon India has been refreshed and it does not include any information on Android O update.
The following tweet shows that earlier in this week, Motorola India had confirmed that the Moto G4 Plus will be getting Android 8.0.
Motorola India confirmed that moto g4 plus will receive android oreo..but no specific time..being a lenovo moto i think at least 1 year wait pic.twitter.com/k1l8LVY7aM

— Krishnendu Ballav (@KrishnenduBall2) September 15, 2017
On various social platforms, users have expressed their frustration that Motorola is deceiving its customers with false information. After facing fierce criticism, Motorola has updated its blog post to include Moto G4 Plus in the list of phones that can be upgraded to Android Oreo.
At the bottom of the blog post, Motorola has added a note that state that it had erroneously mentioned Android O for Moto G4 Plus in its marketing materials. Hence, it had never planned to release Android O for the handset. In a bid to fulfil the promise it made, the company will be releasing the firmware update. It will take some time to prepare the software update as it is an "unplanned upgrade." The Moto G4 and G4 Play smartphones will not be treated with Android 8.0 Oreo which means Android 7.0 Nougat will be their last major firmware update.
The updated list of Motorola handsets that will be blessed with Oreo update include:
Moto Z
Moto Z Droid
Moto Z Force Droid
Moto Z Play
Moto Z Play Droid
Moto Z2 Play
Moto Z2 Force Edition
Moto G5
Moto G5 Plus
Moto G5S
Moto G5S Plus
Do you think that Motorola had mistakenly mentioned Android O update for Moto G4 Plus last year? Share us your thoughts by adding your comments below.