Motorola announced Photon 4G their latest dual-core device just yesterday at the event organised by Motorola and Sprint. The Photon 4G will be Sprint's first dual-core device from Motorola  and also the manufacturer's first WiMax compatible phone.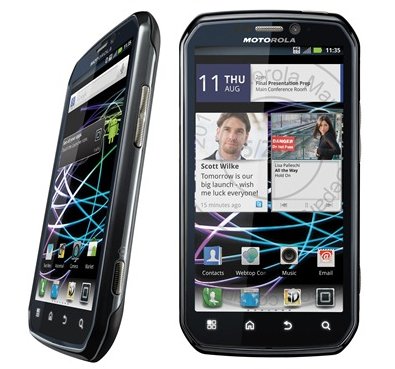 We can clearly see that Motorola has really tried to make this device look very stylish and different but it failed to impress us. Photon 4G looks a bit bulky and huge. The spec sheet however looks great, let's have a peek into it:
Motorola Photon 4G specification:
4.3″ qHD display
540 x 960 resolution display
1 GHz Nvidia Tegra 2 Dual-Core processor
1 GB RAM
16 GB internal storage
micoSD card support up to 32 GB
Worldwide GSM
8 MP rear camera
VGA front camera
Dual LED flash
Android 2.3 (Gingerbread)
Motorola's Webtop support
There is no news about the battery or price of this device, but the features that this device has is really good with Tegra zone on top of the list. All Blur fans, there is good news, this device will sport MotoBlur on it. Also this device has a kick stand which will make it easier for you to watch lengthy videos.
Motorola also had said that the Photon 4G will be having an unlockable/relockable bootloader. Later on at the event when questioned more about the bootloaders being unlocked Motorola replied that the bootlader will not be unlocked when the device is shipped but a software update in the future will make the bootloader unlockable. This update is expected to come in late 2011 and Motorola also said if operators and channel partners will allow it. We still have hope that Motorola has made it easier for us to bypass the bootloader of the device with simple procedures.
This device is a GSM Worldwide device and also supports Motorola's webtop which had been showcased for the Atrix. There are no dates when this device will be released, but it will be launching very soon. Let us know what you think about this device in our comment section below.