Motorola Defy is a really good device but the only down side of this device is that its still on Android version 2.1 (Eclair), it has been many months since the device has been launched and Motorola has not provided its users with any kind of update. The Defy users can now heave a sigh of relief as today XDA has been buzzing about a leaked official ROM for the Defy and this ROM happens to be Android 2.3 (Gingerbread), which is a great news for the Defy users.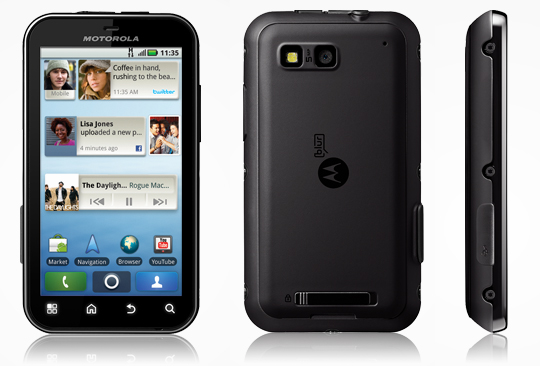 It seems that this Motorola has skipped the Froyo update for the Defy and has gone directly to Android 2.3.3 . The update has not been announced officially by Motorola yet. The Gingerbread update will also have Motorola's own MotoBLUR UI. Well everything on this ROM seems to be working fine except for some bugs in camera reported by users.
You can find the leaked ROM over here
This leaked version is basically for the Defy users in Europe with Orange.
We hope Motorola officially announces the update soon and rolls out the update to all the countries and not just Europe.