Motorola had first showcased the Motrola Droid Bionic at CES 2011, it was the first Tegra 2 and 4G LTE powered device to be offered to Verizon from Motorola's inventory. This was supposed be a low cost Android phone supporting Verizon's 4G LTE and it recived lots of attention when it was showed during CES but now it is rumored that the Droid Bionic will be cancelled due to heating issues.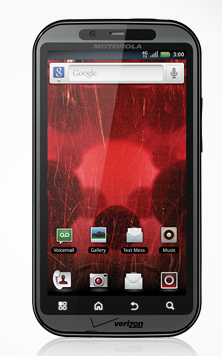 If the rumors are to be belived, Motorola also had other issues with the Tegra 2 processor causing over heat issues in their Atrix 4G and Droid Bionic affecting the network reception in the device. The problem with Atrix 4G was solved before its release but the problem with Bionic is still unsolved and has Motorola finally decided to pull the plug?
We have not received any official word from Motorola yet, so right now we can say that this is only a rumor. Motorola still has no 4G devices on Verizon yet, though the Droid X2 and Droid 3 will be coming soon. Though Droid X2 does not have 4G LTE capabilities it has the same features as the Bionic.
Update: Its confirmed that the Bionic is delayed to (summer) Q3 and the official reason is on the lines of 'making enhancements to make this a better consumer experience'. Hello Moto!