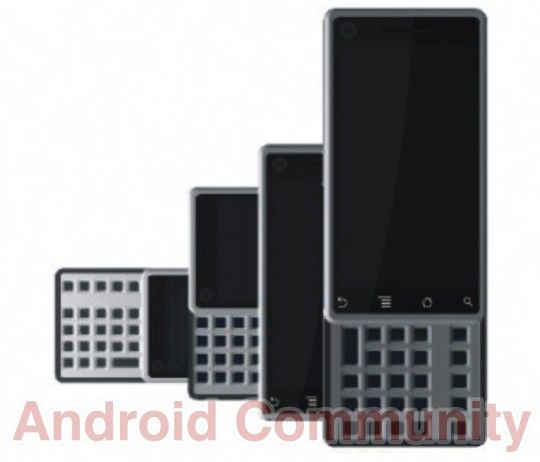 When it comes to design, Motorola is coming out with something entirely new and impressive these days. After a backwards flipping QWERTY with the Motorola Backflip, here comes multiple orientation keyboard phone — Motosplit. The rumored Motosplit is expected to have a unique form-factor, according to the leaked design image shown above. The phone is rumored to be featuring a multi-sliding keyboard. The keyboard can be a numeric keypad as well as a full QWERTY because it uses touch sensitive monochrome displays for keys.
The cut-outs for the 'touch-keys' match the counter of a standard finger to make typing easier. The key label would change according to the slide layout in use. The keyboard can be slide downwards for use as a standard numerical keypad and can also slide sideways to be used as QWERTY in landscape mode.
Other rumored specifications include a screen-size same as that of the Motorola Droid (3.7", 480 x 854) and a snapdragon 1GHz processor. The phone is expected to be official in Q3 2010.
Via [AndroidCommunity]
Btw you must see Megan Fox, bathtub, sizzling video … and yes the Motorola 🙂