Motorola has shared media invites for an event to be held on May 17th in New Delhi in India. On the first glance, you are tempted to believe that this is the invite for the hot topic that the upcoming Motorola Moto G, but come to think of it, it may not be so obvious.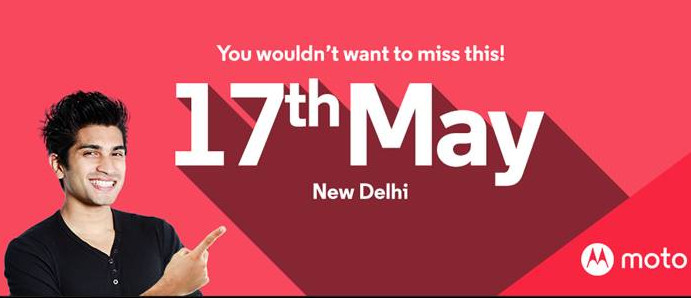 The major talking point is that there is no Lenovo mention at all, which should happen given that the takeover of Motorola by Lenovo is complete. Not just that, there is no mention of a phone in there. Could it be that the invite is for the recently announced Motorola Moto 360 sport or a totally different product?
If the invite is indeed for the Moto G 4th generation, which is expected to be announced sometime in May or June according to the leaked information on the web, it is interesting to see no mention of Lenovo. There is also a Motorola branding on the media invite, which Lenovo was pretty clear that it has no intention to be using the Moto moniker only being kept in reserve for the high-end Lenovo products, all of which will come with a fingerprint scanner. All the leaks so far say that the Moto G 4th Generation will come with a fingerprint scanner, so most likely the Moto G has been elevated to being a mid-range phone than a budget phone. Either way, we will find out on the 17th what is the event about, but it is definitely interesting the way the invite has been sent out.
via: FoneArena