Motorola has announced the Moto Turbo in India. The phone will cost Rs. 41,999 and will sell exclusively on e-commerce giant, Flipkart. Motorola has tied up with Flipkart to sell all their products in India since a while now. The Moto Turbo is known as the Droid Turbo in the US and also as the Moto Maxx in other countries. In fact, most people thought that the device would be called Moto Maxx in India too.
The phone has a 5.2 inch display with the resolution of 2560×1440 pixels which takes the pixel density to a whopping 565 PPI. The screen has a coating of Corning Gorilla Glass 3.  It runs on a 2.7GHz Snapdragon 805, Quad Core processor and is packed with 3GB of RAM. The phone comes with a standard 64GB of internal storage and does not have a card slot. But this may not be a problem as 64GB is generally sufficient for most users. The rear camera has a 21 Megapixel sensor and the phone is capable of recording 4K videos. On the other hand, the front camera has a 2 Megapixel sensor which is a bummer as most phones today have a minimum 5 Megapixel sensor to cater to people who like clicking selfies. The battery is one of the best features of this phone as it is not only powerful at 3900mAh but it also supports turbo charging.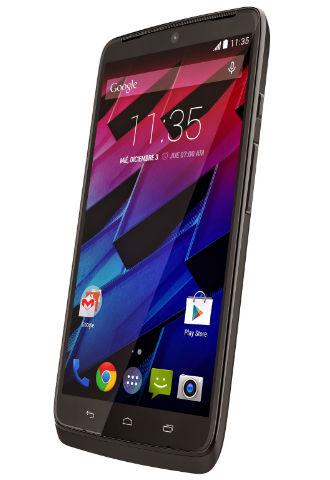 This phone has all the specifications that a flagship should but only the price may seem too high now. That could be because phones like the Xiaomi Mi4 and OnePlus One offer similar specifications for nearly half the cost. So it all depends on the buyer, if he/she wants value for money then the OnePlus One or Mi4 are better but if he/she wants a more renowned brand then the Moto Turbo could be their preference.
Motorola's resurgence in the smartphone market is commendable. A lot of this owed to them making affordable devices with decent specifications. Another good part of Moto phones is the updates. Motorola has rolled out the Android Lollipop (5.0) update for the 1st and 2nd Gen Moto G and the 2nd Gen Moto X. They are also working on the update for the Moto E which costs just Rs. 5,999. Most phones that cost as much may never get the Lollipop update. The only phone that Motorola delayed the update for is the Moto X 1st Gen. The device will definitely get the update but due to some optimization, it will take some time.