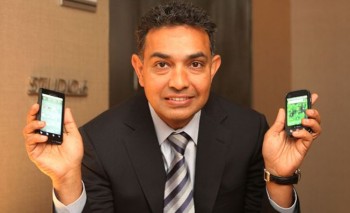 Motorola CEO Sanjay Jha is certainly not known to hide roadmaps and plans. As always he has been a little generous is revealing the 2011 Q1 plans to the media. During his recent keynote at Credit Suisse 2010 Technology Conference, he mentioned a lot of things that would certainly raise some eyebrows. Motorola has a big bet on Android and given that Google is gearing up to out the Gingerbread (Android 2.3), we can be certain that its hardware partners like Motorola are also busy giving final touches to their products.
It seems that the top of Motorola's concerns is the Q1 2011 happenings in the smartphone space. Motorola is scheduled to reveal some new gizmos at CES 2011 and while we await to see that, a 4G phone in early 2011 is promised by Jha. But the most meaty revelation has to be the Verizon iPhone hint that came out of his talk. No he didn't name Apple directly, but its clear that, its more than just patents that Motorola and Apple are fighting upon. Mr Jha revealed that there would be a "competitive dynamic" at the Verizon end adding to Motorola's trouble.
Jha said first quarters are always down for Motorola and Q1 2011 will be no different. Jha also said, however, that there will potentially be a new "competitive dynamic" developing at Verizon Wireless — Motorola's premier carrier partner in the U.S – BGR
Having traveled long since the days of iTunes enabled Rokr offerings, once Apple's partner in the mobile space, Motorola is now strategizing to counter Cupertino, who is preparing a CDMA iPhone for United States biggest telecom carrier – Verizon.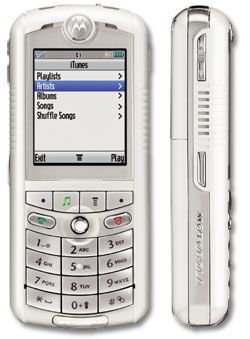 The smartphone race is perhaps at its peak currently and a new direction that has pulled almost all mobile makers is the tablets space. We have seen little known companies like Olive, delivering respectable products like the Olivepad and everyone from Acer to Creative is promising tablets in 2011. It comes as no surprise that Motorola CEO, who has mentioned the tablet before, comes clear to reveal that Moto would have its two tablets (a 7″ and another 10″) out in the market early next year. Yes a departure from their earlier approach referring to 7″ as an oversized phone.
The Apple iPad rules the tablet space currently and the high priced Samsung Galaxy Tab has done little to counter iPads thunder it seems. Motorola's competition in the tablet space is not the Android powered Tab but the Apple iPad. But how do they differentiate themselves with the entire lot of Android powered tablets coming out in 2011? According to Jha it would be 'software differentiation'. We know that Motorola had bought out OS maker Azingo sometime back and that might have a role to play here. Exciting times ahead for sure!