Myntra will shut down it website from 1st May, 2015 and switch to an app only model. This move has come earlier than expected from the parent company Flipkart. Both Flipkart and Myntra have already shut their mobile website so that they could focus on their application. It is indeed a shocking move from the Indian e-commerce giant. This move clearly highlights the statement – "Change is The Law of Nature". The company which started as a website to take over brick and mortar stores is now shutting down its initial presence. Mukesh Bansal has said that it is an experiment and if it turns out to be successful then even Flipkart will shut down its desktop site.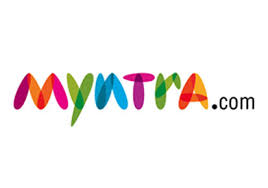 Just as two sides of a coin, this move also has its own pros and cons. The main advantage is that it saves cost and time. As per reports from Economic Times, only 15% of the purchases are made through the website on larger screen. So it really does not make sense to maintain a team of hundreds of developers to build and maintain the website from which only a small fraction of users are going to benefit. It will help Myntra to save costs and it can devote time to improving its app to deliver a better shopping experience to its customers. Myntra is trying different business models only to emerge powerfully against its competitors like Jabong. A large part of the transactions are made through the app, moreover smartphone penetration in India is at its peak.
One of the main disadvantages of this move is that the firm might lose the goodwill of its price sensitive customers. This is because the users will not be able to compare prices as they could have done earlier on a larger screen. They might have to switch between apps to compare prices of various products which is a tedious task. Myntra is confident that this experiment will turn out to be successful. Myntra has planned many app-only marketing strategies which could be soon promoted as the site is shut down.