Nexus 4 users have the perfect gift for Christmas. There are some Marshmallows in there, thanks to the team from CyanogenMod. The Nexus 4 users felt a bit left out after the device fell out of the 18 month release period, which Google promises to bring the latest and greatest software update to the Nexus phones. However, the good news is that CyanogenMod team has come to the rescue of the users of Nexus 4 by bringing the Nightlys of Android 6.0 Marshmallow to the device, with CM 13.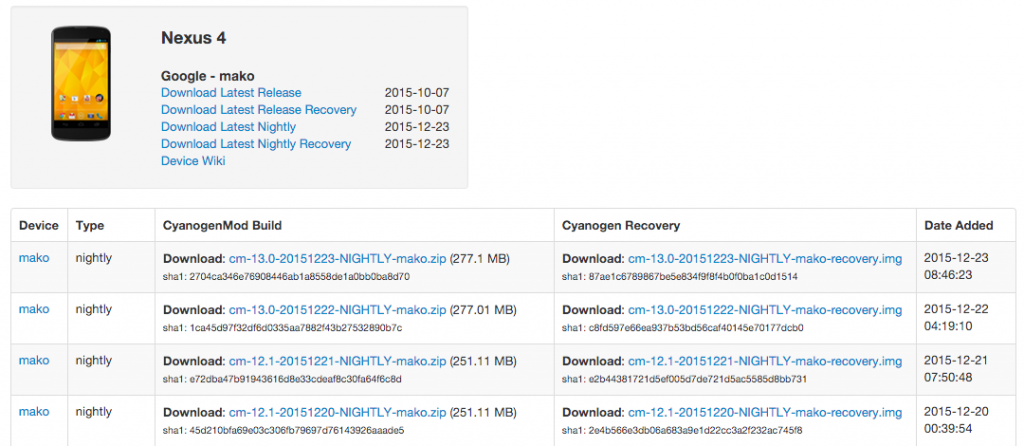 Yes, you will need to play with your device a little in order to flash the ROM, but if you are up for it, there is Marshmallow waiting for you. The ROM is still under development, clear from the Nightly status of them, but everything important works well on it. There is not a lot of stability, but the ROM can reportedly be used as a daily driver. The ROM does bring the goodness of CyanogenMod tweaks, though if you do not want the same, you can opt for a third party ROM by visiting XDA and looking for Nexus 4 there. Generally, CM ROMs do attain stability by the time they reach the snapshot stage, and if that is what you are craving for, you can check back in about a month's time.
You will obviously need to flash the set of Google Apps that you use, in order to use CyanogenMod ROM as your daily driver, the same can be found here.
You can go ahead and download CyanogenMod ROM for Nexus 4 from here.