When Google unveiled Nexus One yesterday, it left us underwhelmed. The most disappointing news was that Nexus One will initially ship only to US, UK, Hong Kong and Singapore. However, Google is expected to start shipping it to other countries from spring this year.
Folks in these 4 countries can have the phone ordered by courier with around $30 shipping charges. Note that Nexus One is a GSM phone, and so, obviously in the US, it won't support Verizon Wireless' CDMA service nor AT & T's 3G network; however HTC is expected to release Verizon compatible version later this year.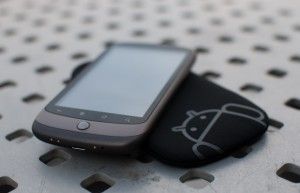 Currently, an unlocked Nexus One is available for nearly $530 with added cost of a country-specific AC adapter and shipping charges. The subsidized version of the phone is available only in US under a 2-year T-Mobile contract, priced at $180 (plus some additional). Outside US, customers still have to go for a full $530 unlocked Nexus One. The wait for European customers, however, ends in spring, when the subsidized Nexus One would hit Vodafone Europe.
We, in India, are still waiting for our cousins in the US to bring it for us.
Via NexusOne News