Looks like the tech world is bleeding. After RIM posted a net loss for the first time in 8 years for the first quarter of 2012 and Microsoft posting its first quarterly loss since 1986, Nokia posts €826 million ($1 billion) operating loss on €7.5 billion ($9.23 billion) in net sales in its financial results for the second quarter 2012.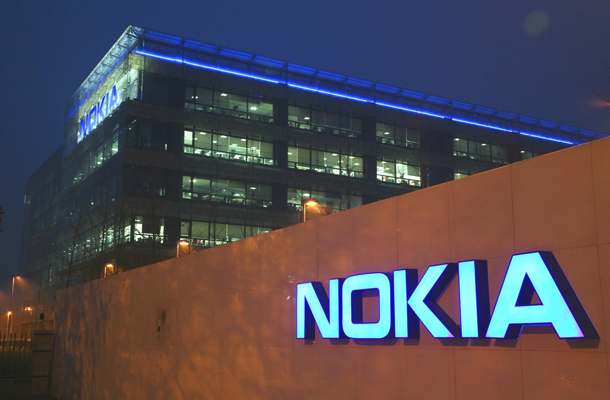 The Finnish handset maker continues its struggle as its losses has  widened over three times since last year. At the end of the second quarter, the company's cash reserves are as stated – a gross cash level of €9.4 billion ($11.5bn) and net cash of €4.2 billion ($5.17bn), which is down from €4.87 billion last year. The company's net cash position was lower due to a €742 million (approx 909 million) dividend payment to shareholders, but the cash position from operating activities was positive due to €400 million ($490 million) in revenue from Nokia's patent portfolio.
Nokia Corporation managed a slight increase net sales to €7.5 billion ($9.2 billion), from €7.4 billion ($9.1 billion) in the last quarter. Although when compared with the same quarter, last year, this represents a 19 per cent decrease.
Sales of Lumia smartphone have increased to 4 million units, up from two million in Q1 2012, bringing the total life-to-date shipments of Lumia to seven million. But when you see the bigger picture, i.e. the overall sales of smartphones, that include Symbian, MeeGo, and Windows Phones, the figures declined to 10.2 million, a 14% decrease from Q1 and 39% decrease from Q2 in 2011.
Nokia may be struggling in the smartphone segment, but the numbers in the sales of its feature phone show improvement, as it increased from 70.8 million units last quarter to 73.5 million units. The net sales of Devices & Services has decreased 5% quarter-on-quarter.
"Nokia is taking action to manage through this transition period. While Q2 was a difficult quarter, Nokia employees are demonstrating their determination to strengthen our competitiveness, improve our operating model and carefully manage our financial resources," said Stephen Elop, CEO, Nokia.
Nokia Corporation announced following actions, as a part of its restructuring process –
Disposing of non-core assets like Vertu.
Slashing of up to 10,000 jobs globally by the end of 2013.
Closure of its facilities in Ulm, Germany and Burnaby, Canada.
Changes in senior management following the resignation of Chief Marketing Officer Jerri DeVard, last month.
As Nokia plans up strategies to recover from the losses, it must work on its biggest obstacles – tough competition from smartphones based on Android and iOS platform, and uncertain demands for its Lumia products owing to the fact that they won't get an upgrade to Windows Phone 8, as and when it releases.
Apart from the Devices & Services, Nokia reported sales of €283 million ($ 347 million), up from €277 million ($340 million)in the previous quarter, for its Location & Commerce business. The Nokia Siemens Networks business saw an 8% fall in sales, to €3.34 billion ($4.1 billion), while its operating loss widened to €227 million ($278 millions)  from €111 million ($136 million) a year earlier.
On the next quarter, Stephen Elop, said, While Q3 will remain difficult, it is a critical priority to return our Devices & Services business to positive operating cash flow as quickly as possible."