Over the weekend, Nokia has launched two new Asha branded devices in India. They started off with the Asha 501 which was announced back in May and was promised a June end launch. True to their promise, the Asha 501 is now on sale in the country for a price of Rs. 5199 and is now available on the Nokia India store. Read more about the Asha 501 here. If you're too lazy to do that, here's some more about the phone.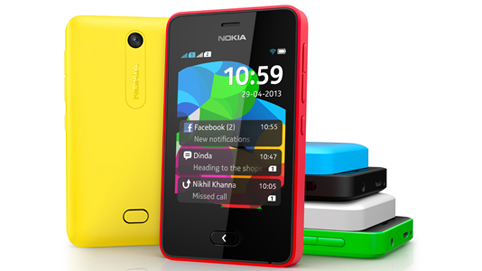 The Asha 501 gets a 3.1 inch display The phone runs an upgraded version of Nokia's Series 40 OS which Nokia calls "Asha" platform. This touch optimized OS has a lot of design cues from Nokia's dead MeeGo OS. The most important feature being the "Fastlane" interface which Nokia claims makes multitasking much easier on a phone of this class. Other features include a 3.2-megapixel camera, FM radio, and a micro SD card slot that supports up to 32GB of storage (the retail package includes a 4GB card). Connectivity options include Wi-Fi, USB and Bluetooth. The phone unfortunately does not support 3G and claims a talk time of 17 hours and a standby time of up to 26 days on a single charge.
The Asha 501 has been made available in black, cyan, white, yellow and red.
For those of you who really need 3G connectivity, Nokia came up with its new Asha 301 that was launched just yesterday. This 3.5g capable phone features a 2.4-inch display and sports a candy-bar form factor. Nokia has highlighted the camera capabilities of the phone in its promotional materials in which they claim that the "smart camera" on the phone lets users do more with its camera compared to other handsets in its price range.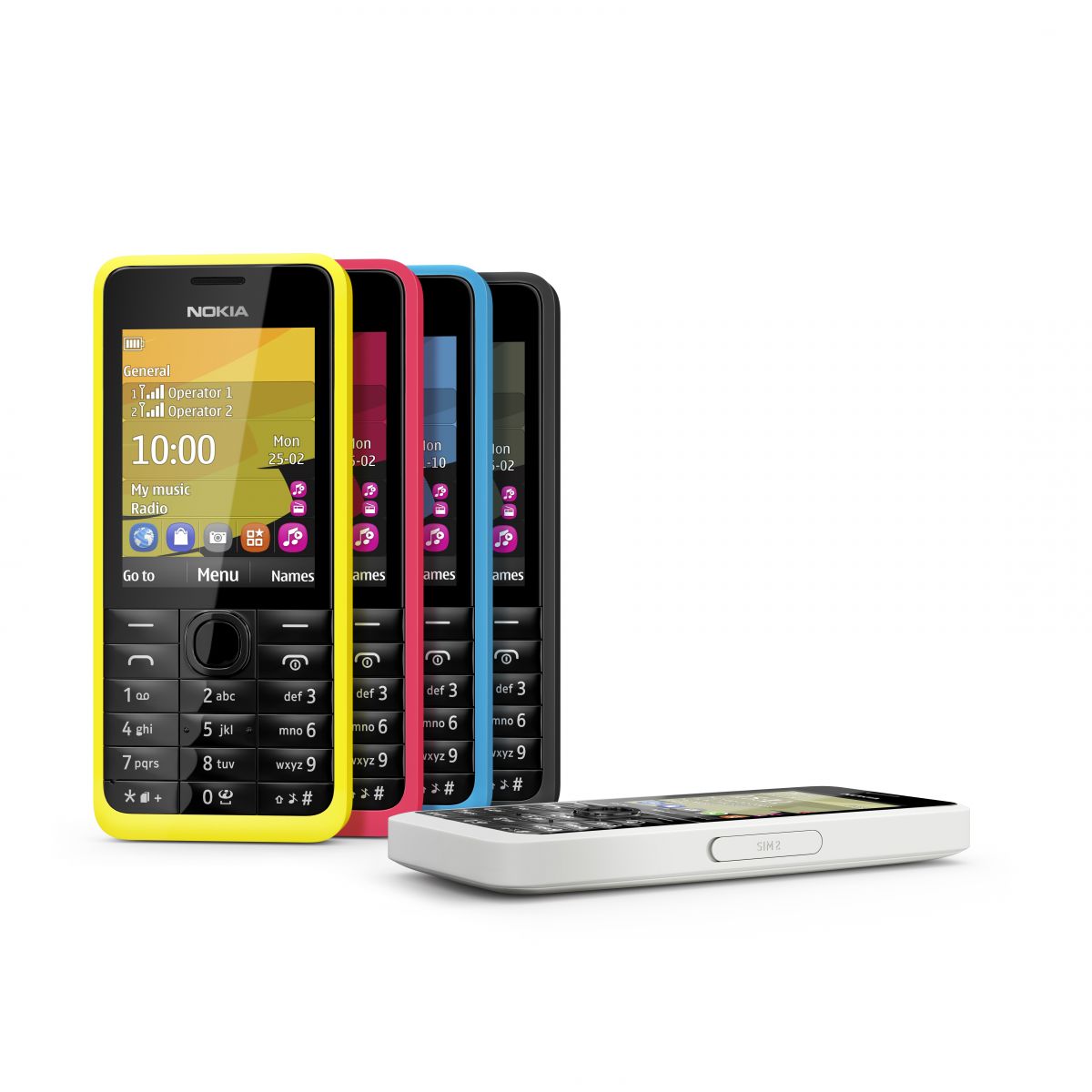 These include a panorama mode, a sequential shots mode that captures five frames in a row, a self-portrait without a front-facing camera. It actually features a built-in voice prompt that tells the user that they are in the frame before taking the shot.
The Asha 301 has been made available in cyan, yellow, magenta, black and white colors and has been priced at Rs. 5349/-