Stats from a research project of Cyber Media Research Ltd reveal that out of the 166 million handsets sold in India in the first 11 months of 2011, a massive 54% were dual SIM handsets. And Nokia has managed to grab a largest share of the pie at 19% followed by Micromax at 7.1% and Karbonn at 6.9% respectively.
Nokia also has managed to retain its top spot with a 28% market share in India followed by Samsung at 12% and Micromax at 4% in terms of sale shipments. Surprisingly though Nokia has also managed to ship the largest number of smartphones in India with a 38.4% market share followed closely by Samsung at 27.5%, with a total of 10 million smartphones being shipped in the country.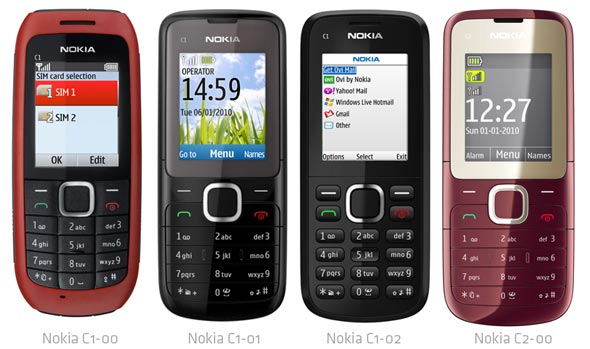 We all know that how Nokia is struggling with sales of its smartphones globally and have already surrendered the top spot to Samsung late last year.
Although Nokia had a strong foothold in India, they were losing market share rapidly in India as well with the introduction of dual SIM handsets by Chinese manufacturers and the same being sold as branded by the local Indian players like Micromax, Karbonn, Lava etc.
Nokia took stock of the situation and introduced a number of dual SIM handsets in India since the second quarter of 2010 and in 2011, as well. Now it seems that Nokia did their homework well and have managed to claw back some of the market share they had lost to the Chinese manufacturers and the local players in the Indian market.
Nokia would be hoping for a similar revival in the global market sphere as well, hoping for their latest partnership with Microsoft to bear fruits with superb sales of their Windows Phone 7 devices.
Nokia Hits Back, Leads Sales of Dual SIM Devices in India