Nokia just made things difficult for you to identify their phones with the launch of three new S40 handsets. All three devices belong to Nokia's C2 family of devices which already has quite a few members. Anyway, the new additions to the team are the C2-02, The C2-03 Touch and Type and lastly, the C2-06.
Of these there phones, the C2-03 and the C2-06 get dual SIM ability –The C2-03 also boasts of a feature that allows users to personalize up to 5 SIM cards on the devices with custom settings for each one of them. Sounds interesting but I wonder if people really change as many as 5 SIM cards on a phone – that too at a rate at which they would want to personalize their settings and use it. Anyway, what matters is, the feature is there if you really want to use it.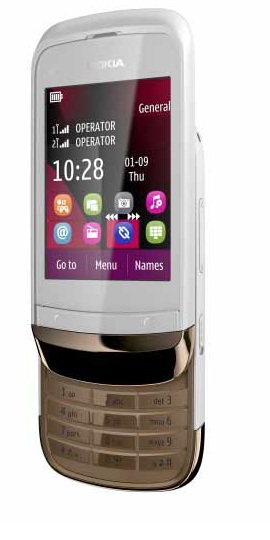 The C2-02 is a similar handset from the company –albeit in a single SIM option. The C2-06 on the other hand is another handset that was launched today. The only detail in the press release about the Nokia C2-06 was that it "comes in a range of fresh colors with a clean, smooth finish."
All these new devices ship with the updated Nokia Maps software for S40 devices. Places of local interest come pre-installed on the phone so users do not need to wait and download data for them. They also get the new Nokia S40 browser complete with an Opera Mini like data compression technology and tabbed browsing. All three devices get expandable memory support up to 32 GB.
All three phones would go on sale starting the third quarter of 2011. The expected prices of each being US $ 105 for the C2-02 and C2-03 and USD 112 for the C2-06.