While it is almost confirmed that Nokia would be announcing at least two new Windows Phone 8 based smartphones at an event scheduled to be held on September 5, we now have news coming in about the company reportedly working on a successor to its affodable Windows Phone powered device, the Lumia 610.
This new affordable handset is being codenamed the "Glory" and when it launches, it is likely to be sold under the Lumia 620 moniker.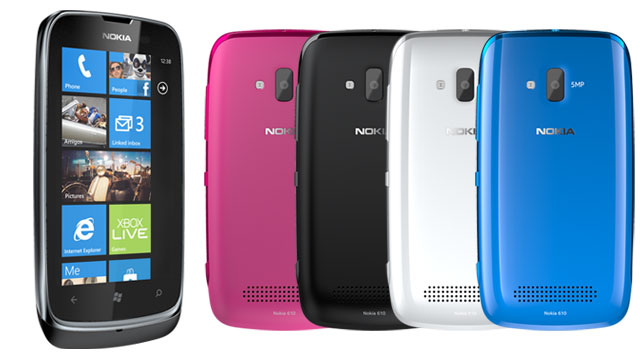 Unlike the new Nokia 820 and the flagship 920 – both of which would run Windows Phone 8, the latest and the meanest version of Microsoft's OS, the 620 is likely to only get Windows Phone 7.8 – the spruced up version of Windows Phone 7.5.  The phone will also get a screen size upgrade with this device expected to receive a 4 -inch display as opposed to the 3.7 inch one on the Lumia 610. The display resolution will remain the same at 480*800 pixels
While many might crib at the decision to only ship the phone with Windows Phone 7.8, it seems Nokia has taken this decision consciously because in the long run, they seem to be interested in keeping Windows Phone 7.8 alive on affordable and low end devices while Windows Phone 8 and its subsequent upgrades will cater to the high end sector.
Coming back to the Lumia 620 "Glory", the phone is expected to be powered by an 800 mhz processor and will get only 256 MB of RAM. Windows Phone has however on previous occasions demonstrated that it doesn't really need top of the line specs to perform well. We hope that remains true with the 620 as well.
Now, it would really be great of Nokia if they somehow manage to reveal the 620 as well on the all-important September 5 event!