Thanks to the standardisation of the microUSB port among almost all the mobile phone manufacturers, many of us can be care-free when we don't have our phone charger handy, as we can borrow any other microUSB charger to get the job done. But the same can't be said about us iPhone users — because of Apple's proprietary Lightning port, we have to be extra careful and always remember to carry our charger/cables in case our iOS devices' juice is running out. And I don't need to tell you how often a smartphone keeps running out of battery now, do I?
The Nomad ChargeKey is a safety net to this ubiquitous problem. Carrying a long cable on you at all times might not be feasible, so the ChargeKey is a tiny object the size of a typical house key. There's a Apple Lightning port on one side, and a full-size USB port on the other. So, the next time when you're wanting to charge or sync your iOS device and you don't have the cable handy, just connect the source and the device on either ends of the ChargeKey and you're good to go!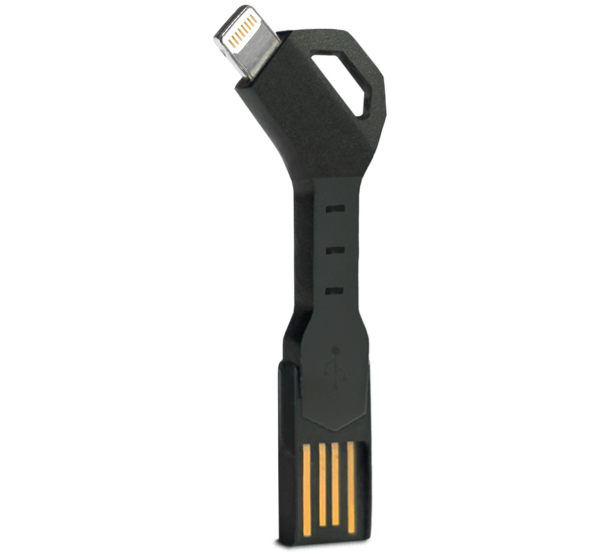 The ChargeKey is made out of rubber and is flexible at the centre. Their website suggests that the product is tough enough to bear the brunt of every day wear and tear, as it's going to be attached to your keychain. They also say its designed to be flexible and it can even bear the iPhone's weight if you keep it hanging.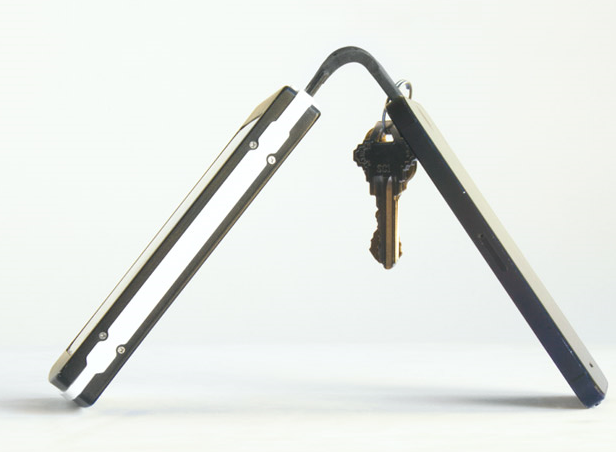 That's about it. The ChargeKey isn't a revolutionary product — it's a teeny-tiny data/charging cable. But having it as part of your keychain can come in really handy. Nomad also makes the ChargeCard, which is a credit-card shaped device that serves the same purpose, but one that you can keep in your wallet. Finally, Chargekey also comes in microUSB flavours for other devices. For $25, it's not too far from the $19 official Lightning Cable that Apple sells.