The Galaxy Note Fan Edition is Samsung's attempt to relaunch its fallen flagship, the Note 7 and claim its lost glory. The Note 7 was unveiled last year as Samsung's flagship in the phablet segment. It was released with much hype and anticipation. As expected, it gathered a lot of appreciation soon after its launch. However, the attention it gathered went bitter very quickly as reports of it turning into flames began rolling in. It just went downslide after it, despite Samsung's desperate measures to save its device. The firm finally made a complete recall and shut down the phone's production entirely by mid-September.
Close to a year since the Note 7 fiasco, Samsung is looking to relaunch the Note 7 with a new name; the Galaxy Note Fan Edition. This looks like a strategic move from Samsung to reduce the losses incurred in recalling about 2.5 million devices and storing them in warehouses. The Note Fan Edition is the Note 7 in all its glory but with a presumably non-explosive battery. While Samsung has claimed that they would only sell 400,000 pieces of this device in South Korea, they have kept the decision to include its sale in other countries yet unannounced. The Note Fan Edition has been priced at KRW 6,99,000 which is roughly about Rs. 40,000.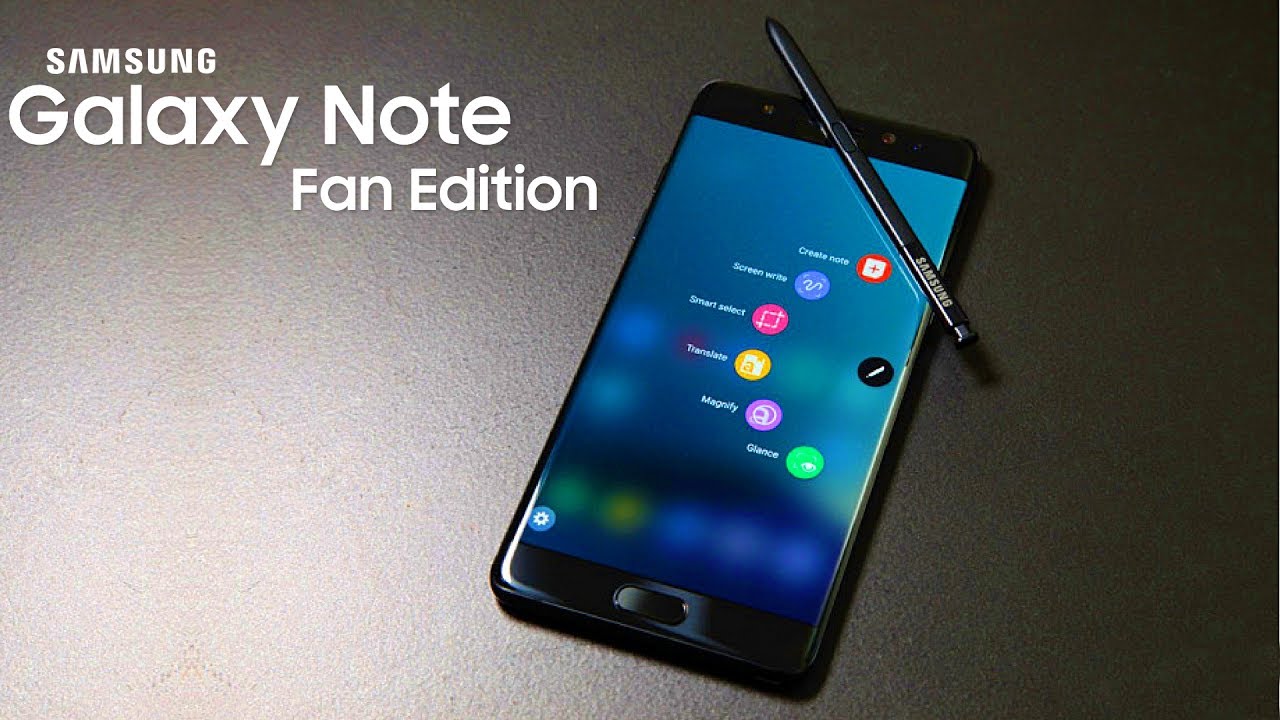 If this device does come to India, what are we to expect from it? Let's find out. While the South Korean company has stated they would use components from the Note 7, a teardown by iFixit has shown that the Fan Edition Note is exactly the Note 7 with a different battery. iFixit stated the Note Fan Edition as, "Beyond batteries, we've got exactly the same phone: no evidence of the rumoured processor bumps, and no surprises."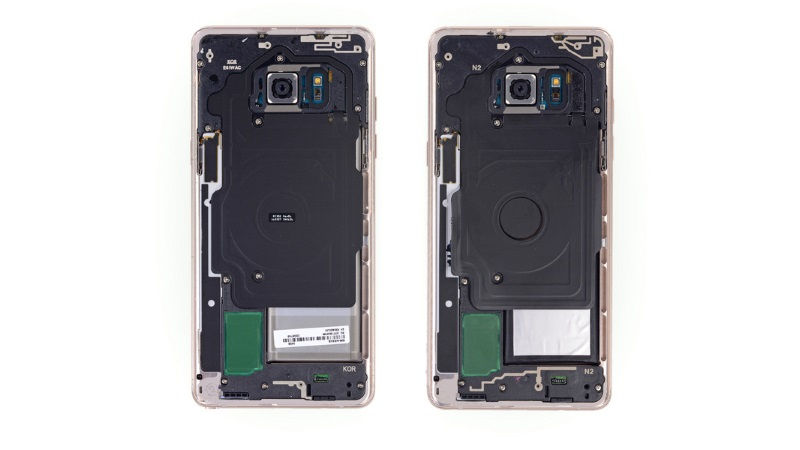 The original Note 7 sported a 13.48Wh (3500mAh) battery and the Fan Edition has a smaller 12.32Wh (3200mAh) one. The trimmed down battery also weighs less than the original one at 45.4g versus 47.7g. This also brings down the overall weight of the device as well and could feel more ergonomic to use. Either way, we are yet to see how this device performs and whether it would make it to a worldwide release. Would you be interested in buying one? Let us know your views on this in the comments section below.
Image credits: iFixit