Flipkart figured it out fast that in India, if you want to sell a new smartphone to a customer, then you will have to take the responsibility of helping him clear away his old phone easily. This is the reason, that they have been running some of these exchange programs that you and I see from time to time. Taking their lead, Amazon has also tied up with ReGlobe, a second-hand phone clearing service for certain phones. However, this had gone unnoticed until now, where OnePlus has now started running an exchange or a buy-back program for their devices, allowing you to get the OnePlus phones at subsidized prices.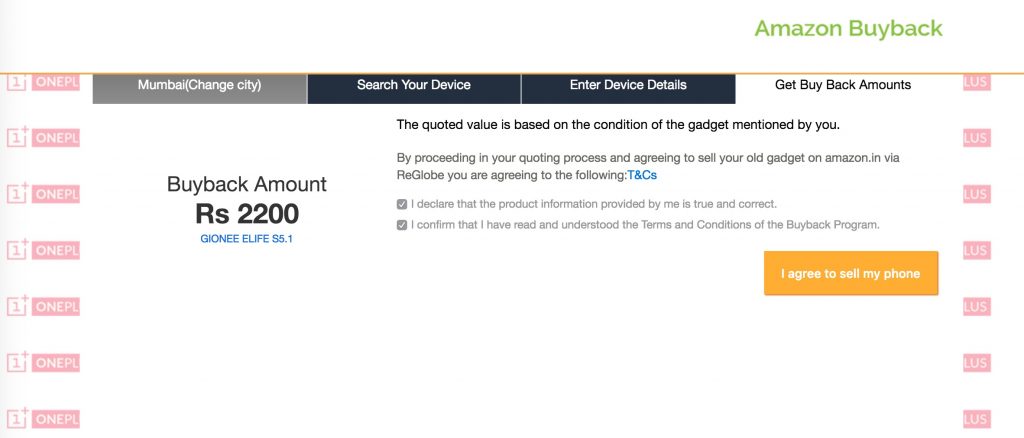 The way the program works is that you will be able to sell your old phone off, only after you have completed an order for purchasing a OnePlus device. As expected, you can pick all the three OnePlus devices including the: OnePlus X, OnePlus One and OnePlus 2 under the scheme.
Once you have made your order, you will need to copy your order number, and head over to this page. You will be required to enter your Order ID and fill up the information about the phone that you are willing to let go off in exchange of your OnePlus. You will get a tentative price for your device which will be in reflection of all the information that yo provide.
By no means that valuations you get are all that great, in fact, if you are looking for any other phone other than OnePlus, you would be better off waiting for one of the Flipkart exchange days to come by as generally very old phones there get slightly better valuation and oh the best one is that you do not need to give away your accessories, or boxes or bills for your old phone.