OnePlus is known for its privacy and not preferring media's interference in their company. They finally announced and confirmed the rumors of it using the Qualcomm's top-end mobile processor, the Snapdragon 810, v2.1 in its upcoming OnePlus 2.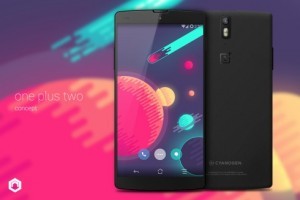 OnePlus 2 is one of the most awaited phones and the company is trying it's best to fulfill people's expectations. Keeping this in mind, the Chinese startup is now using a newer version of the SoC which will avoid heating issues involving the first generation Snapdragon 810. They in their official blog post stated that they are anticipating that this new version ends any possible heating problems in the device.
The post promised that the upcoming device will be 'cooler than ever'. OnePlus along with this explains that the Snapdragon 810 processor is layered with thermal gel and graphite which are placed at different areas inside the handset. These layers will work to dissipate heat evenly and preventing the device from any kind of overheating.
The Qualcomm's Snapdragon 810 processor was announced in April 2014 and has always been in news concerning overheating as far back as December. Qualcomm has since then trying to prove the reports wrong. Though LG who had used Qualcomm for LG G Flex2 stated that it had tweaked the SoC to resolve issues before bringing it into the G Flex2.
These issues kept Samsung, one of Qualcomm's biggest client away from SoC. The South Korean Manufacturer instead decided to use its own Exynos 7420 chipset in its flagship Galaxy S6 and S6 Edge. The problems weren't only confined to Samsung as Sony confirmed issues with its recent Xperia Z3 and HTC for it's One M9 though HTC fixed the issue with a software update.