OnePlus has dropped the prices of the current lineup of smartphones in the anticipation of the upcoming OnePlus 3. All the current devices including the OnePlus One, OnePlus 2 and OnePlus X have seen their prices slashed. This is the third time that we have seen the OnePlus 2 prices being dropped in about six months, clearly outlining that the phone has not done as well as the Chinese brand would have liked it to.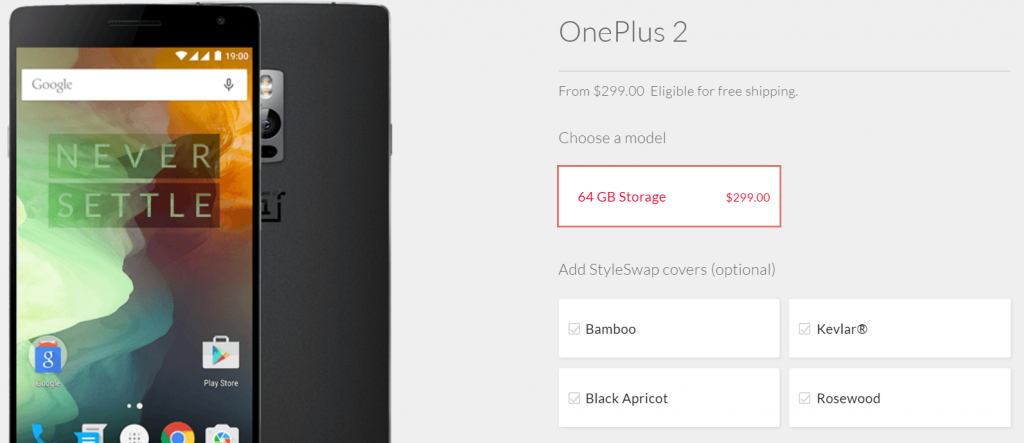 It is very interesting that instead of just discontinuing it, OnePlus has given the OnePlus One a price-cut treatment too, perhaps indicating that the phone will continue to remain available and not be phased out. The OnePlus One has seen the price of the 64GB version dropped to $249.99, which roughly translates to about Rs 15,000. The 64GB version of the OnePlus 2 has been now priced at $299.99 from $349.99, which is approximately Rs 18,000.
If you are just looking to try out the entry level device from OnePlus, the OnePlus X is available at a price cut too. The phone has been slashed down to $199 for the onyx variant. This roughly would price the phone at about Rs 12,000 mark, about on par with what it is selling for here in India already. However, with the OnePlus 2 and OnePlus One still fairly expensive, we would assume that there would be some news soon, on their prices being slashed in India too.