The extremely popular OnePlus One which is also known as the 'perfect' phone goes on sale on the 20th May at 2PM. Overcart will be selling unboxed OnePlus One at the price of Rs 16,999. Right now the 64GB black model is available on Amazon at the cost of Rs 21,999 and the 16GB Silk White Variant is for Rs 18,999.
This isn't the first time Overcart is teaming up with the companies to sell unboxed or refurbished devices the company have earlier partnered with Xiaomi for a similar sale.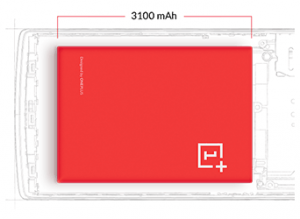 OnePlus after deciding to end the legal brawl with Micromax will continue to get updates from Cyanogen for its highly acclaimed OnePlus One. Hence people who have been who have been putting off the purchase of the phone can now go ahead. Earlier there was a need to have an invite to buy the device. Hence there won't be an invite needed for this purchase but people who want to purchase the device will have to register on Overcart for the units that will be on sale on 20th May.
Although there is a red flag with the sale as that there is only a six month warranty along with it there are rumors that the units are the ones which are returned by buyers who haven't used the smartphone and the units which are refurbished are defective and were returned to be fixed by the manufacturer.
OnePlus One has received quite a lot of praises in terms of specs, looks and performance. The company recently announced the 16GB Silk White OnePlus One model in the country for Rs. 18,999 available on Amazon.
OnePlus along with the launch of the white model also launched their first power bank in the country. The power bank is capable for charging two devices together, without any button and is being sold at Rs 1399.