Looks like the Micro Four Thirds camera format is increasingly getting more popular with each passing day. Days after Sony announced the Cybershot RX 10, we now have Panasonic announcing its newest kid on the Micro Four Thirds Block – the Lumix GM 1. The GM 1 stakes the claim for being the smallest Micro Four Thirds camera made thus far – smaller than the already tiny Sony RX 100 – measuring just 98.5mm x 54.9mm x 30.4mm across. The GM 1 is also quite a looker with its alloy metal body frame along with a brushed steel finish. Then there are the aluminium dials that should make you drool.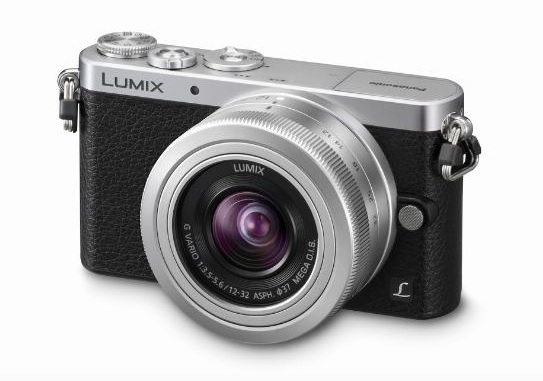 The GM 1 features a 16-megapixel sensor, and also somehow manages to pack in a 3" tiltable LCD display. Thanks to the smaller body, Panasonic has also made available a new 12-32 mm (24-64mm equivalent) f/3.5-5.6 kit lens for the camera. The GM 1 supports shutter speeds of up to 1/16,000 and can also capture videos in full HD. The camera also gets a pop up flash and sports integrated Wi-Fi support. similar to the Sony Cyber-shot RX10.
Panasonic is yet to reveal the price of this exquisite beauty but the initial rumour mills point towards a price of  $749.99 with the 12-32 mm kit lens. There is no official release date yet- but we are hopeful about Panasonic not delaying this one by much.