There are projects which one can't get enough of. Right now, Project Ara is the talk of the town. The last update on the project was an Indian company partnering up with Toshiba for manufacturing and testing of modules. It was also said that this team up would launch a startup kit for developers in India. There were reports on a Slovakia company Vestigen tying up to develop modules. With the launch date inching closer, it is natural that we receive news on latest modules developed or new collaborations.
Most recent developments on the front concerning the modules, is Yezz, a Miami based hardware company, joining hands with Google to become one of the first manufacturers of the modules. It has been said that Yezz was approached by Google for this partnership. Luis Sosa, co-founder of Yezz, said that this collaboration is because Yezz also believes in developing products for masses. He also said that the company has already manufactured about a hundred different module prototypes in its factories based in US and China. There is a dedicated Yezz-Ara collaboration website running; although it only displays a countdown to MWC (Mobile World Congress), which officially starts on 2nd March.
Updates on the collaboration of an Indian company, Einfochips and Toshiba is that Toshiba has recently flaunted three camera modules. Toshiba showcased three swappable modules with one being a 2MP front facing camera, looking like a bar, and two primary camera modules of 5MP and 13MP. The company will also be sharing its reference designs with other developers to get a wider range of camera unit options for the users.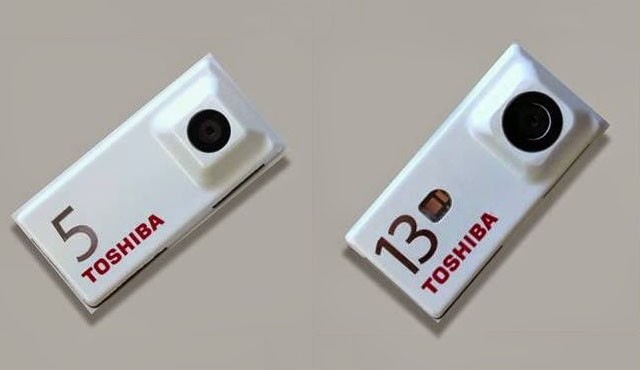 The 5MP camera unit comes with an ISP chip on board which will handle the processing and this units fits in the standard 2*1 module size of Ara endoskeleton. To know more about the endoskeleton, check this space. Other primary camera unit of 13MP is based on Toshiba's T4K82 sensor, allowing 30fps video recording with 2K and 4K resolution and has 120fps 1080p recording capability. The 2MP camera unit is equipped with an extra audio codec and can communicate with other processors via I2S and I2C communication protocols. Toshiba also talked about its 8MP and 20MP units for future scope.
Other futuristic thoughts on modular smartphone is showcased by a Russian company Lapka. Check the image below to see the proposed design of the smartphone. This shows that Project Ara has become a canvas for all kinds of hypothetical modules.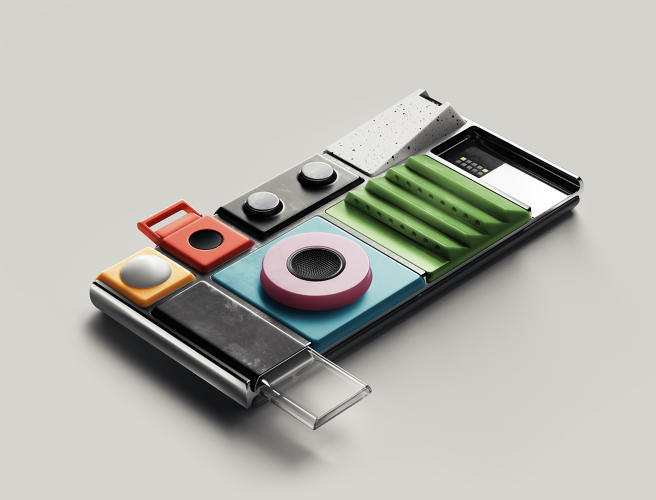 Such designs bring a concern that Google might have to develop a standard design language for both hardware and software running on the endoskeleton. But on the other hand, Ara's true potential lies in endless possibilities and the fact that the device isn't constrained by any design or hardware variations. Users can only hope that such modular smartphone concept will only revolutionize the industry, just like the app industry has done right now.