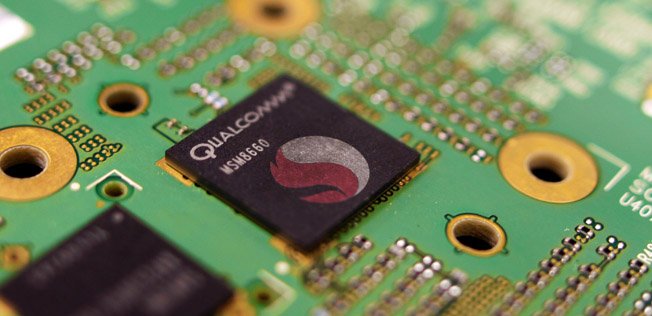 QualComm yesterday purchased key technology and assets pertaining to gesture recognition technology from GestureTek which they plan to integrate on their Snapdragon chips hence enabling smartphone manufacturers to come up with gesture recognizing devices. This would allow users to interact with their smartphones using 'natural human gestures'. Qualcomm's Executive VP and Group President Steve Mollenkopf did not disclose the details of the deal but only stated that they were looking to integrate GestureTek's gesture recognition technology in the current and future Snapdragon chips which will allow manufacturers to come up with interactive user interfaces based on gesture recognition.
Well for now it is not exceptionally clear how the technology would work on smartphones. Though GestureTek already has some technology working on mobile phones; which can be seen in the video below:
What Qualcomm, I'm sure, is planning to implement on the smartphones are something at this level, which Gesturetek uses on multitouch displays and LCD's as seen in the video below:
Or more precisely the kind of motion gaming technology that XTR 3D promises to bring to all handheld devices including smartphones and tablets. It seems that XTR 3D and GestureTek both seem to be using the camera on the smartphone device to detect human gesture and control device. Well lets hope that the technology sees the light of the day soon so that we all benefit from it.
Personally, I can't wait for them to arrive and would love to have them integrated on the tablets as well allowing me to make presentations with just the movements of my hand which will be convenient and real quick. Besides more general and easy gesture features like wink to change a track should finally be a norm.
Via BGR