The media might have been abuzz about the N8, but that is by no means the only arrow in the quiver of the world's leading smartphone manufacturer. We managed to get our hands on the latest addition to the E series, the E5, which has been just released in the Indian market for a price of Rs 12,500, and unboxed it.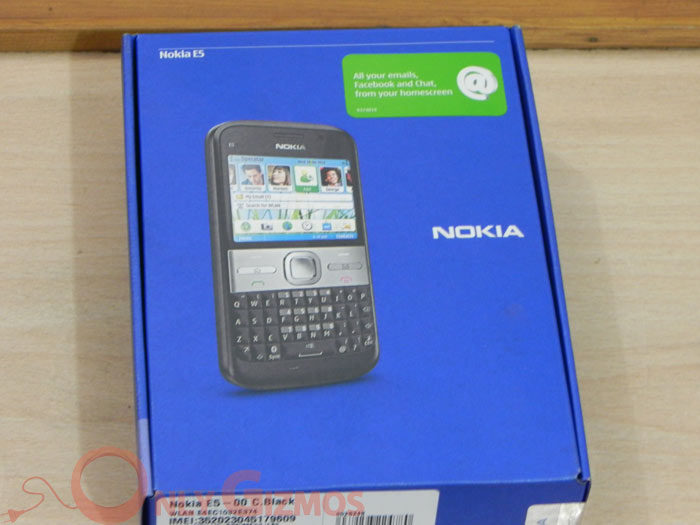 The Nokia E5's box is truly much in Nokia's "Blue Box" scheme of things, although it is not as plain as that of the N8. A smart box for a smartphone targeted at the enterprise segment, we think. Definitely a change from the black of the BlackBerry boxes.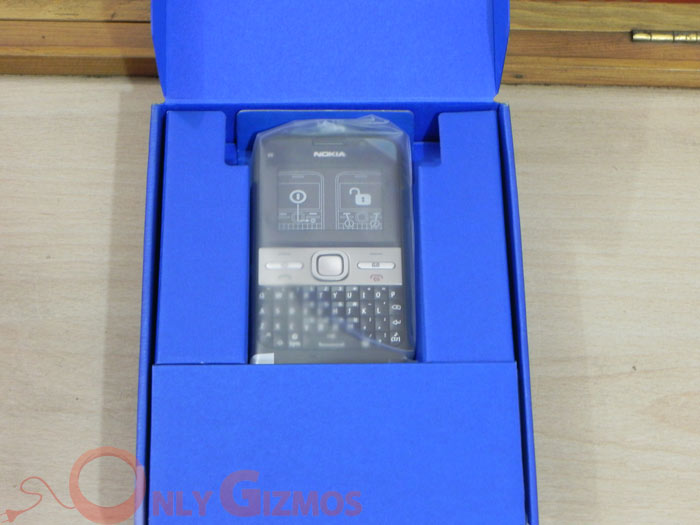 Opening the box straight away reveals the E5, wrapped up and
Kept just below the surface.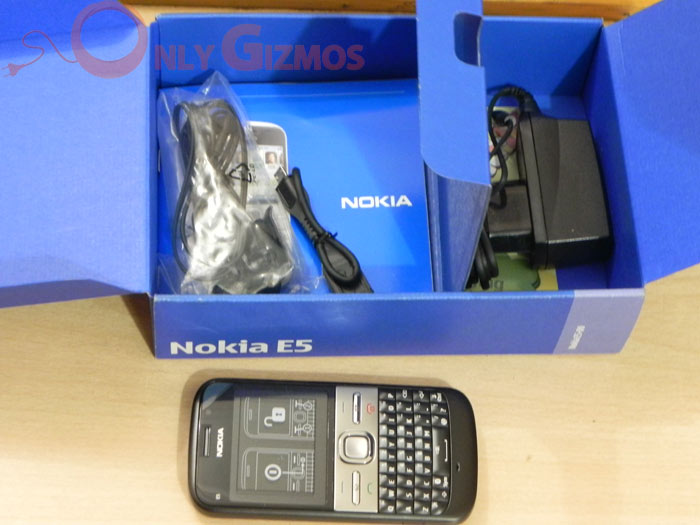 After taking out the E5, there are two other compartments in the box, one housing the single pin charger (yep, we sentimentalists are cheering) and the other a micro-USB cable, the 1200 mAhbattery and the headset, as well as the manuals.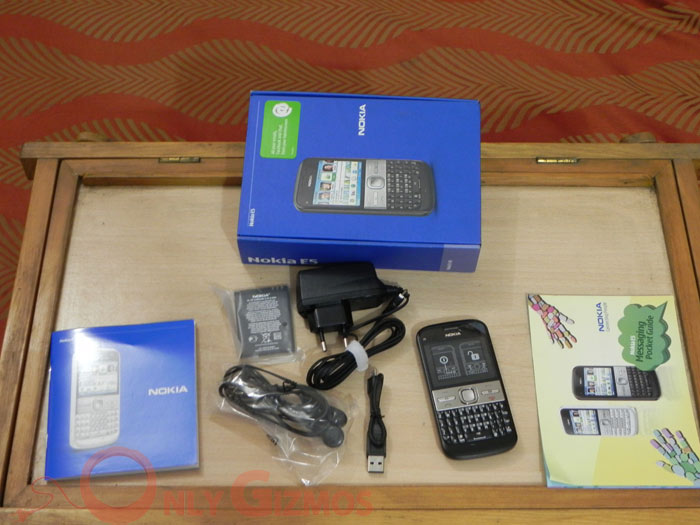 The E5 box family: manuals, cables and of course, the phone. We love the Messaging Pocket Guide as a lot of people get confused about how to set up messaging on the device -, and we mean mails and social networks, not good old SMS.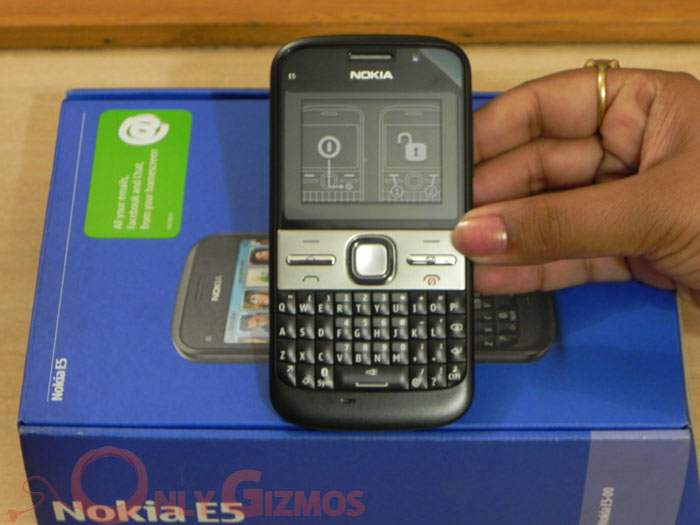 And the phone itself. We have not taken the screen protector off, but the E5 feels wonderfully solid, and the metal band housing the D-pad and a few other buttons below the screen does make it look extremely smart. The 320 x240 resolution 2.36 inch screen is SO 2008, but should suffice for most enterprise users. The QWERTY keyboard seems comfortable enough.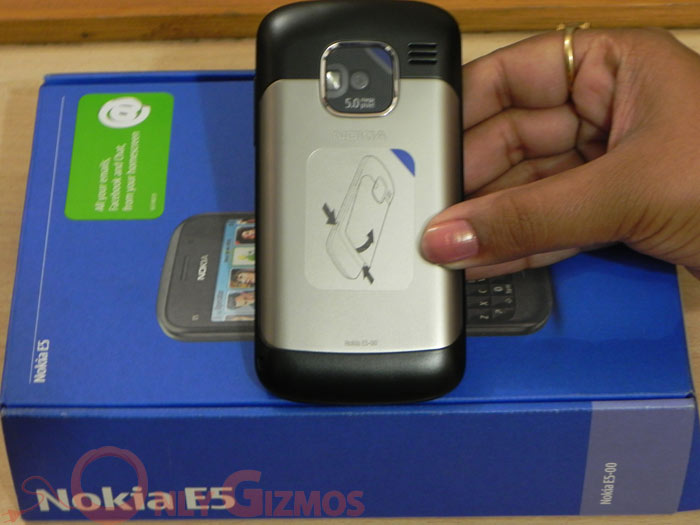 The back of the device houses the 5.0-megapixel camera with LED flash. No autofocus so we do not think that this will be used for taking masterpieces, but heck, this IS an enterprise device. Once again, we like the touch of metal at the back. Classy.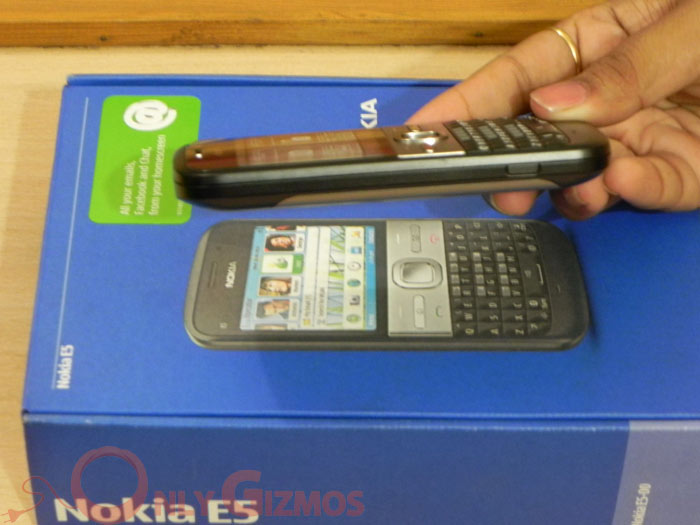 At 12.8 mm, this is not exactly a slim and trim smartphone, but we must confess to liking the design a fair bit. It is very comfortable to hold, and the sides and top and bottom are not littered with buttons and ports (hence no pictures included)
In short, we think that the Nokia E5 does manage to look pretty smart right out of the box. Stay tuned for a more detailed review.